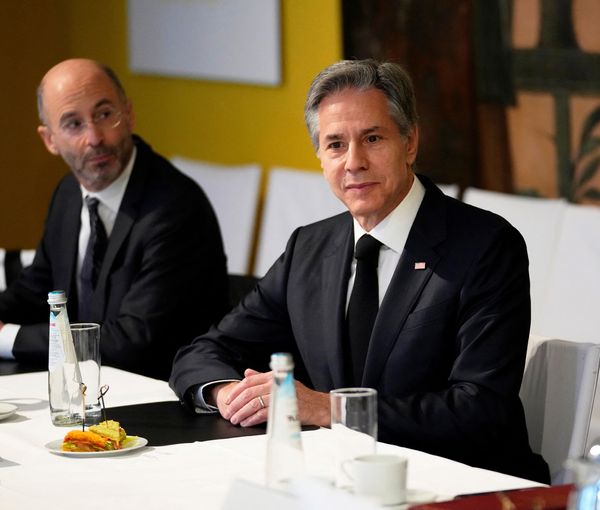 US, European Allies Express Concern Over Iran's Nuclear Escalation
The United States, Britain, Germany and France held a meeting on the sidelines of the Munich Security Conference Saturday where they expressed concern over nuclear escalation with Iran.
US Secretary of State Antony Blinken, UK Foreign Secretary James Cleverly, German Foreign Minister Annalena Baerbock and their French counterpart Catherine Colonna "underscored their concern about Iran's nuclear escalation and its lack of cooperation with the International Atomic Energy Agency" (IAEA), calling on Iran to reverse course.
After nuclear negotiations between these Western countries and the Islamic Republic reached a stalemate last year, Iran has continued enriching uranium to high levels and refused to provide satisfactory answers to the IAEA regarding its past nuclear activities, a State Department statement said.
"They also discussed their concerns about the deepening two-way military cooperation between Iran and Russia, and its implications for the security and stability of the region and beyond. "
Iran has been supplying kamikaze drones to Russia that target Ukraine's infrastructure, and are seen as a threat by European countries.
"The leaders reaffirmed their solidarity with the Iranian people in light of Iran's continued egregious human rights abuses and agreed to continue to closely coordinate their approach to the regime's destabilizing activities," the statement said.
Iran's lack of cooperation on nuclear issues, military assistance to Russia and its bloody suppression of popular protests have cast a dark shadow over chances of a new agreement with the West.
Germany's foreign minister told reporters in Munich that a nuclear escalation with Iran must be avoided.
"A nuclear escalation must be prevented. That is the focus of our diplomatic efforts."