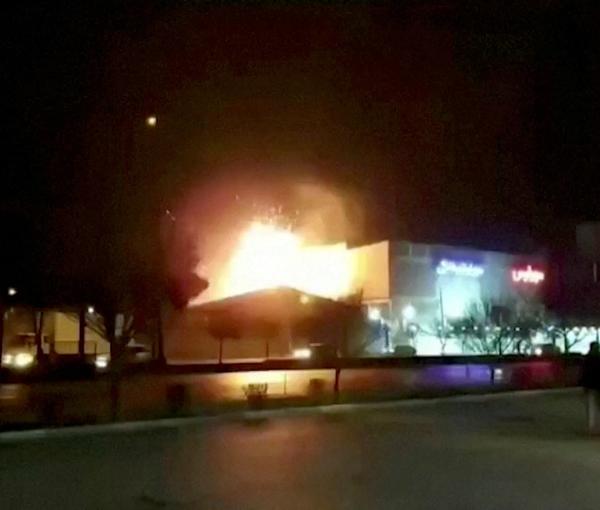 Iran Claims Perpetrators Of A January Attack By Israel Arrested
Iran's ministry of intelligence and the IRGC in a joint statement have claimed that they arrested the "main agents" behind a recent drone attack on a military center in Esfahan.
In the statement, they have repeated the previous remarks by government officials, who had said Israel's "role" in the attack has been proven so far, but due to the "ongoing investigation", additional information will be published later.
The two intelligence arms of the Islamic Republic do not mention the number of people arrested and their identities in their joint statement, which was published on the eve of the 44th anniversary of the regime establishment.
Iranian regime has repeatedly made similar claims regarding the arrest of people who played a role in attacks, but they never presented any evidence.
Elsewhere in the statement, the intelligence agencies stressed that the recent drone attack failed, and Iran will respond.
On January 28, one of the Islamic Republic of Iran's military facilities in the city of Esfahan was targeted by a drone attack, and officials claimed the attack did not cause any casualties or damage, while videos taken by citizens showed a large explosion.
The defense ministry announced that the target of the attack was an ammunition factory hit by small drones.
A day later, the Wall Street Journal reported that Israel had carried out the drone attack on an Iranian military center for research and development.