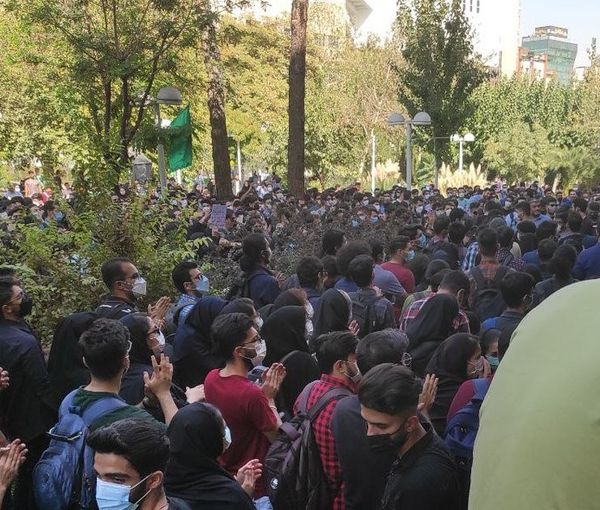 Iran Regime Continues To Suspend, Transfer Dissident Students
The University of Medical Sciences in Iran's southern city of Bandar Abbas has suspended and exiled several students because they had supported the protests.
Reports say the disciplinary committee of Bandar Abbas University of Medical Sciences has suspended at least five students for several terms.
Two other medical students have also been exiled and forced to transfer to other universities.
In recent weeks, several reports have been published regarding the expulsion of students for their participation in nationwide protests following the death of Mahsa Amini in police custody in September.
The Student Councils Union of the country announced Friday that 16 students and two professors have been suspended in the southeastern city of Zabol in connection with the recent nationwide protests.
According to the latest report by the US-based Human Rights Activists News Agency (HRANA), at least 720 students were arrested during the protests.
In an interview with the National Public Radio in the US this week, Iran's foreign minister Hossein Amir-Abdollahian claimed no students or journalists were arrested during the protests.
So far, the exact number of suspended and expelled students have not been announced, but in addition to Bandar Abbas University, there have been similar cases of punishments at other universities.
Back in December, 12 students were expelled and 80 suspended in Bahonar University of Kerman in central Iran. Similar reports have been published about the universities of medical sciences in Kerman, Shiraz in the south, and Tabriz in the northwest.