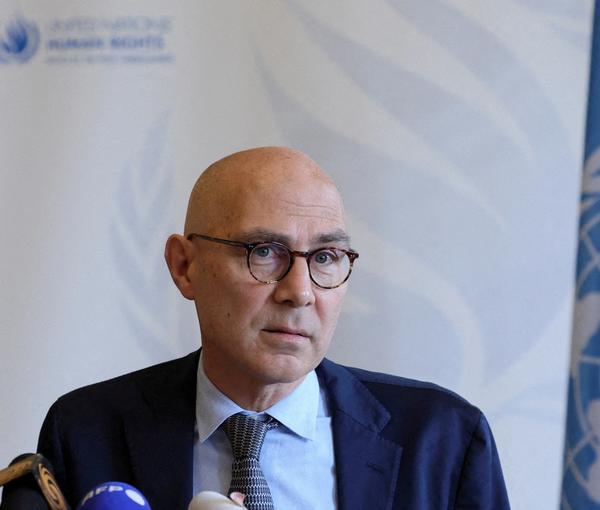 Iran Hangings Amount To 'State Sanctioned killing': UN Rights Chief
The UN human rights chief says the death penalty is being weaponized by Iran's government to intimidate the population, and the executions amount to "state sanctioned killing".
"The weaponization of criminal procedures to punish people for exercising their basic rights – such as those participating in or organizing demonstrations - amounts to state sanctioned killing," UN High Commissioner for Human Rights Volker Turk said in a statement, saying the executions violated international human rights law.
Iran hanged two men on Saturday for allegedly killing a member of the security forces during nationwide protests and more have since been sentenced to death. The U.N. Human Rights office has received information that two further executions are imminent, the statement said.
The UN Human Rights Council voted November 24 to launch an investigation into Tehran's deadly repression against protesters.
Security forces have killed more than 500 people since mid-September when popular protests erupted after a 22-year-old woman died in 'hijab police' custody. The government has also arrested around 20,000 people according to estimates by human rights groups.
Iran's judiciary said Monday that a court has sentenced three others to death for "war against God". The Oslo-based Iran Human Rights Organization announced in its latest report that at least 100 detainees face a death sentence or execution and most families are under pressure to stay quiet, and the real number is believed to be much higher.
Western government have reacted with outrage to the executions and the European Union is considering further sanctions on Islamic Republic's entities and officials.
With reporting by Reuters