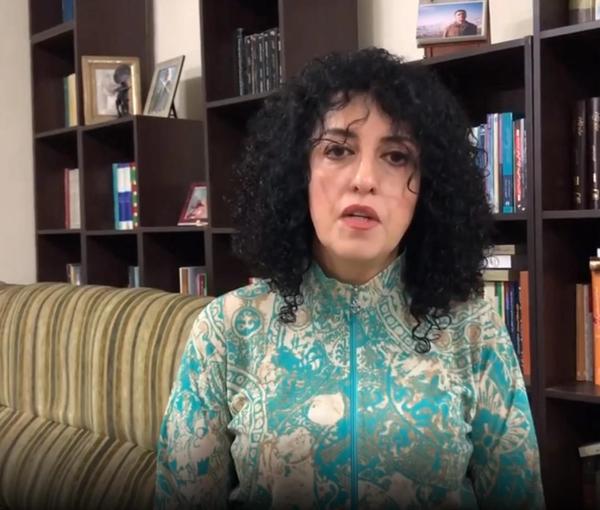 Iranian Rights Activist Among Winners Of Olof Palme Award
The Swedish Olof Palme Foundation has announced its 2023 award to three female activists, including Iran's Narges Mohammadi, for their efforts in the fight for women's freedom.
The foundation in a statement on Monday said The Olof Palme Prize 2023 will be given to imprisoned Iranian human rights activist Narges Mohammadi, Eren Keskin, a human rights lawyer in Turkey who was sentenced to six years in prison, and Marta Chumalo, a Ukrainian women's rights activist.
"Throughout their lives and through their actions, these three women, along with many of their colleagues, have inspired others and paved the way for courageous young women and men to continue fighting for the fundamental human rights," said the statement.
"Narges Mohammadi is a journalist and human rights activist who has been struggling for women's rights and freedom of speech in Iran. Her involvement has led to her repeated arrest, and she has served several prison terms," wrote the Olof Palme Foundation.
The Olof Palme International Center is a Swedish non-governmental organization and Labor Movement's cooperative body for international issues. The center's areas of interest include democracy, human rights and peace.
The center is named after the late Swedish Prime Minister Olof Palme. Olof Joachim Palme was a Swedish politician and statesman who served as Prime Minister of Sweden from 1969 to 1976 and 1982 to 1986. He was assassinated in 1986.
The annual Olof Palme Prize is awarded to people chosen by the fund's board. The prize consists of a diploma and 100,000 US dollars.
The ceremony will be held in the Stockholm Concert Hall on February 1, 2023.