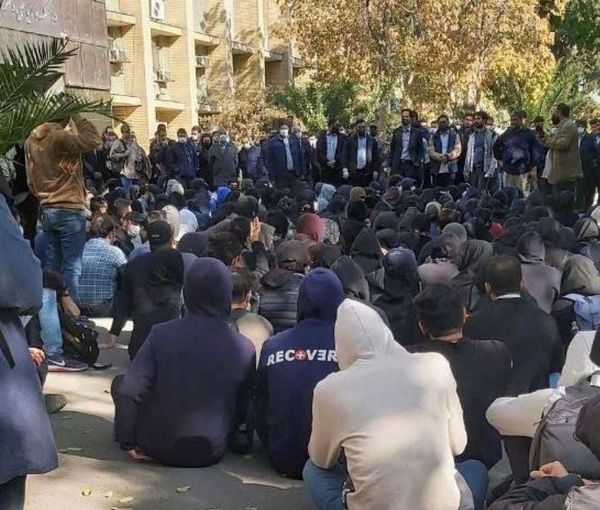 Number Of Civilians Killed During Iran Protests Rises To 506
As popular antigovernment protests in Iran have entered their fourth month, the number of people killed by security forces since mid-September has risen to 506.
The US-based Human Rights Activists News Agency (HRANA) announced in its latest report that from September 16 until Tuesday, December 20, at least 506 protestors have been killed, of which at least 69 were minors.
While the Islamic Republic has not provided accurate figures of those detained, the watchdog went on to say that at least 18,457 protesters have been arrested including 652 students.
Among the detainees are dozens of journalists, artists, filmmakers and other public figures.
Almost 161 Iranian cities have been the scene of antigovernment demonstrations, it underlined.
The report also states that in at least at least 144 universities various types of student protests took place during this period.
Meanwhile, the Oslo-based Iran Human Rights Organization said December 16 that at least 469 people including 63 children and 32 women have been killed by security forces in the ongoing nationwide protests.
There were also more than 60 casualties among security forces and plainclothes agents who were attacking protesters.
Furthermore, at least 39 protesters are currently at risk of execution or death penalty sentences.
"Not succeeding in quashing protests in the last three months, Islamic Republic leaders are trying to reign by fear through protester executions," said IHR Director Mahmood Amiry Moghaddam.
Protesters have been killed in 25 provinces, with the most reported in Sistan and Baluchistan, West Azarbaijan, Kordestan respectively, says IHR.