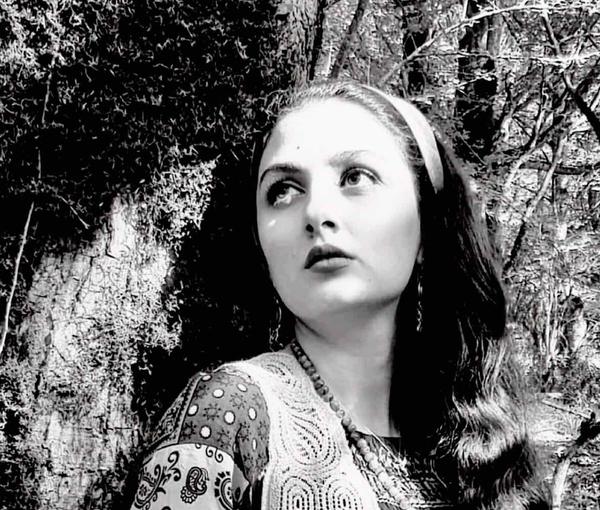 Doctor Treating Protesters In Iran Dies In Suspicious Circumstances
Claims by Iranian officials that a female doctor who died with unusual injuries committed "suicide" has sparked suspicions of yet another death in custody.
The family of Dr. Aida Rostami were contacted by the local police the day after her disappearance, December 12, a source close to the family told Iran Wire Friday and that she had died in a car accident. The police said the body was at the morgue of Behesht-e Zahra Cemetery in the south of the capital Tehran.
The authorities insisted, when they handed over the body to the family, that they should bury her in their hometown of Gorgan in northeastern Iran. According to the source, the family first resisted the pressure but later accepted the request, as their daughter had previously expressed a desire to be buried in her hometown if she ever died.
The source also said medical examiners told the family, apparently in confidence, that she was not killed in a car accident, as the police had told the family, but that they were ordered not to reveal the true cause of death.
Sources close to the family have said when the they insisted to view the body, they saw various injuries and bruises, including on her genitals, and broken arms. The lids of one of the eyes of the young doctor were stitched together, apparently to conceal the removal of the eyeball.
Judiciary authorities are now offering a completely different account of the circumstances of the young doctor's death and have arrested a young man who they claim is suspected of throwing Dr. Rostami to her death from a pedestrian overpass after a quarrel over their relationship.
State media on Sunday published a video of the unnamed man who claimed Rostami was his girlfriend and that she had thrown herself from a pedestrian bridge after he left her and that he returned to find her body on the ground.
Donya Farhadi, an architecture student, whose body was recently found ,was a protester
Authorities have explained the death of several young protesters in the past three months in similar ways, including the suspicious deaths of two teenagers in Tehran and Karaj in late September and early October. Authorities claimed Nika Shakarami and Sarina Esmailzadeh had both jumped to their deaths from the top of buildings.
The death of Aylar Haqqi (Haghi), a 23-year-old medical student, whose body was found in a construction site in Tabriz on November 15, was also explained in the same way, although her relatives claim she was shot with shotgun pellets before her injured body was thrown down from the top of a building on the site.
Families or sources close to the families of these young women have all said they were subjected to pressure and intimidation by security and intelligence forces who wanted them to validate their "scripted" accounts of their deaths.
On Friday another young woman's body was found on the banks of Karoun River in a village near Ahvaz in southwest Iran by the locals. Authorities claim Donya Farhadi, a twenty-one-year-old student had fallen into the river from a bridge. Local sources have said on social media that the young woman was an active participant in the recent student protests.
Dr Rostami, 36, was last heard of on the evening of December 12 when she called her mother to say she was on her way to a wounded protester she was secretly treating and needed to buy more medical supplies. At that time she was in Ekbatan, a massive apartment complex in the west of Tehran, where she and her family also resided.
In the past three months Ekbatan has been one of the major hotspots of protests and frequent crackdowns by security forces who on some occasions have fired shotguns at windows indiscriminately to silence people chanting from inside their apartments every night.
An informed source told Iran International that Dr Rostami had been secretly treating protesters who feared arrest if they sought treatment for injuries and bullet wounds at hospitals, where agents usually wait to arrest protesters.