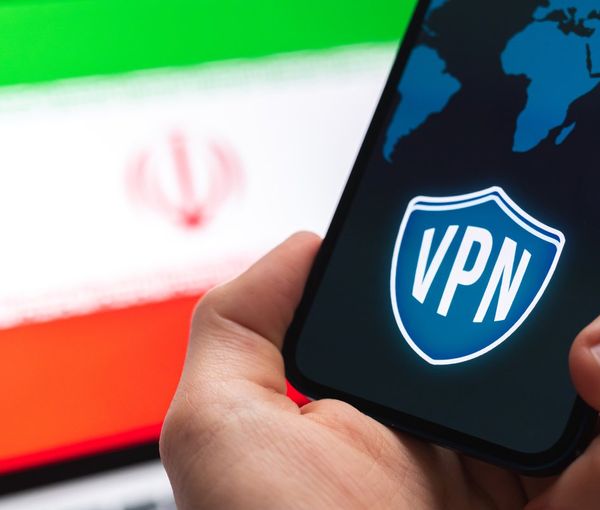 VPNs, Anti-Filtering Software Among Iranians' Top Ten Favorite Apps
If you live in Iran, you are likely to need not one, but several virtual private networks (VPNs) just to be able to make a simple WhatsApp call or check your Instagram.
Millions of Iranians circumnavigate internet restrictions imposed by the government by purchasing VPNs or downloading them from the internet on their phones and computers. Those that are for free often do not work, but quite often the paid VPNs also fail to work as the authorities continuously identify and block them. Such restrictions have hugely increased since anti-government protests that ensued after the death of the 22-year-old Mahsa Amini in 'morality police' custody in late September.
DATA.AI's map application rankings and store data indicate that five of the top applications used by Iranians and downloaded from Google Play belong to the VPN category with the rest consisting of communications and social media applications including WhatsApp, Telegram, Instagram, Twitter and YouTube all of which are blocked.
An Iranian woman removing her headscarf in public
Google also said in October there was a spike in demand from Iran for its Jigsaw subsidiary's open-source Outline tool which allows third parties to set up secure VPNs resistant to disruption and censorship efforts.
Currently Google Play, where users could download VPNs, and occasionally Google Maps, Google Chat and Google Meet also become unavailable depending on the type of VPN one has installed on their devices.
"Only with a proxy [server] and with difficulty I can open my Telegram to download configurations that let me open Instagram and WhatsApp. I need another anti-filtering software for Twitter and heavy applications that have to be downloaded from Google Play which is also blocked," a twitter user wrote Tuesday, and damned the Islamic Republic for making online access so difficult.
This viral video on Instagram shows a monkey hitting his phone angrily and swearing for not being able to connect to any of the "100s of VPNs" installed on the phone
"Daily demand for virtual private network (VPN) services in Iran is up over 3,000% compared to before the protests," Simon Migliano, the head of research at Top10VPN, told Axios in October.
Government restrictions were meant to stop people from sharing news and images of the protests that could motivate a larger segment of the population to join in. There are much fewer protests now, but the use of VPNs appears to have continued to grow as the government keeps its hold on the flow of information.
In January, the judiciary and the ministry of communications said they would take legal action against "unauthorized" providers of VPNs and internet circumvention tools.
By blocking access to applications such as WhatsApp and VPNs that make access to them possible, authorities are trying to force Iranians to use domestically-developed applications such as Soroush, Eitta, and Bale but many Iranians do not trust these applications which they say the government can control and use for spying on them.
Many VPNs are not safe, either. In January, Bitdefender, a private cybersecurity company, revealed information about an Iranian spyware that stole users' sensitive information through a VPN software.
Extensive filtering has highly damaged internet-based businesses and around 10 million whose livelihoods depends on selling their products and services by advertising on social media. Small businesses, particularly those run from homes by women or small farms in rural areas whose numbers exponentially grew after the Covid pandemic, very heavily relied on Instagram for advertising and WhatsApp for communication with potential customers.
Officials, including Supreme Leader Ali Khamenei, have repeatedly criticized free access to the internet in recent years, and have been trying to prevent the free flow of information by expanding the National Information Network (NIN), a national intranet.