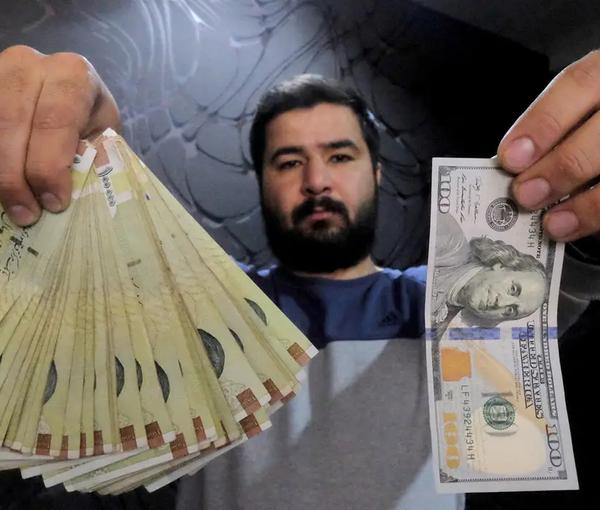 Iran Economy In 'Miserable State': Economist
The Iranian rial has witnessed a 94% decline in the last decade as the economy plunges further into darkness, according to recent reports.
In research by The Economist, it shows the rial reached its lowest value in February.
"In February the rial dropped to an all-time low of around 580,000 to the dollar, leaving it 55% weaker than a year before and 94% down over a decade," the report claimed.
While the country goes through a crippling depression, the Supreme Leader continues to use the term, "Resistance Economy", to convince the people the government will be able to endure the impact of its long-term sanctions, in spite of its intransigence in negotiations over the nuclear talks which further impedes the economy's recovery.
"The miserable state of the economy, in turn, has exacerbated the protests that erupted in September after Mahsa Amini, a young Iranian woman, died in the custody of the morality police in Tehran. Though the crowds have ebbed, unrest still smolders…," added the report.
The Islamic Republic has been struggling with high inflation since 2019, but the raging inflation in the past Iranian year which ended on March 20, was seriously different from previous years.
Last May the government eliminated an annual food import subsidy of at least $10 billion, that immediately led to steep price increases. This was followed by a fall in the value of the national currency, making imports more expensive for the population.