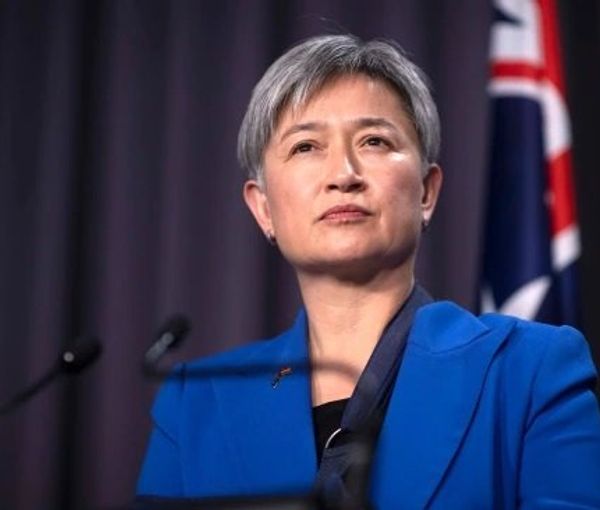 Australian FM Condemns Iran's Human Rights Abuses
Australia's Foreign Minister Penny Wong has condemned the regime's human rights abuses against the people of Iran.
In a tweet Wednesday, she claimed she had expressed Australia's condemnation of Iran's brutal crackdown on protests, execution of protesters and oppression of women and minorities in a phone conversation with Hossein Amir-Abdollahian, her Iranian counterpart.
She also said that "she conveyed concerns over foreign interference" referring to recent reports presented in the Australian Parliament, claiming Iran's Revolutionary Guard Corps agents targeted organizations in Australia with cyber-attacks in order to use their information for extortion.
"We will not tolerate surveillance or harassment of Iranian-Australians. We employ every strategy at our disposal - including dialogue - towards upholding human rights, consistent with our values and with our interests," reads her tweet.
The phone conversation between Wong and Amir-Abdollahian came a few days after Canberra imposed new sanctions against Iran for violating human rights and providing Russia with drones to use in the Ukraine war.
Targeted financial sanctions and travel bans will now apply to 13 Iranian individuals and targeted financial sanctions on one entity involved in the production and supply of drones to Russia. Australia is among a growing list of foreign nations punishing members of the regime and its organizations with sanctions.
Sanctioned targets also include senior law enforcement, political and military figures, including within the Islamic Revolutionary Guard Corps, the regime's agency involved in the violent crackdown on protests following the death of Mahsa Amini and the continued oppression of the people of Iran.