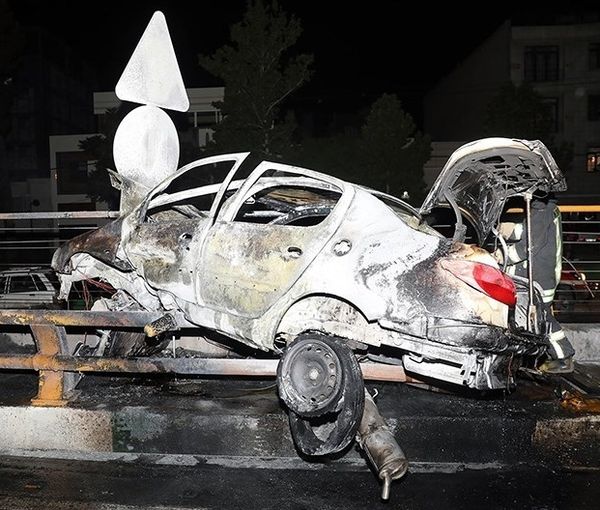 Road Deaths Soar As Holidays Begin: Over 325 Dead
The annual Nowruz road death toll began to climb this week with at least 325 dead in the first seven days of the new year holidays.
In spite of a plan from the country's Traffic Police to reduce deaths during the fatal season which every year sees hundreds die on the country's roads, fatalities were soaring once more.
On Wednesday, Chief of the Traffic Police, Kamal Hadianfar, said since March 15, 7,200 people were also injured in accidents, a significant number of those left permanently disabled.
The annual phenomenon is caused by a variety of factors as the country's 88 million population travels for the festive season.
A combination of poor roads, poor vehicle manufacturing and maintenance and dangerous driving, make it the most fatal time of year for the country's citizens, a bitter twist to the celebrations and symbolism of hope and new life associated with new year.
On Monday, Chief of the Traffic Police Information and Control Center, Ahmad Shirani, said Khorasan Razavi, Fars, Kerman, Esfahan and Sistan and Baluchistan provinces have the highest number of fatalities.
With the holiday continuing for another 10 days, numbers are expected to continue the upward trend. Last year, 746 people were killed in road accidents during the first 18 days of Iranian new year.
Iran has one of the worst world's statistics in terms of road accidents -- at its worst during Nowruz.
Based on official statistics, more than 33,000 Iranians died instantly in or after road accidents in 2018. Third only to heart diseases and strokes, road accidents also account for a significant share of mortalities in the country.