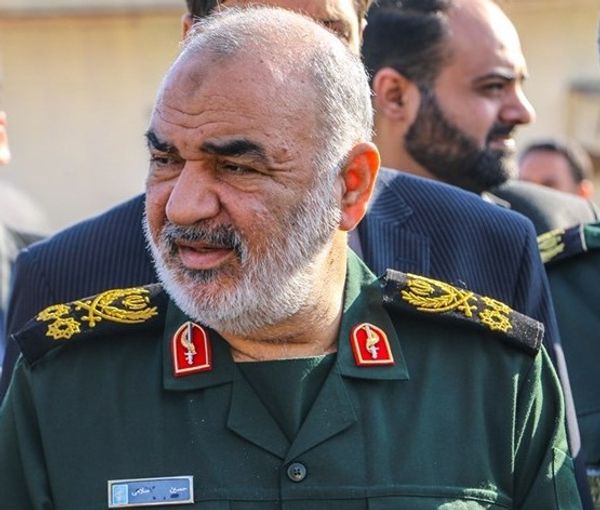 Commander Says IRGC Ready To Train Iraqi Armed Forces
The Commander of Iran's Revolutionary Guard Hossein Salami says the IRGC is ready to expand its ties with the Iraqi military and train its armed forces.
General Salami said the Islamic Republic is ready to play an effective role in Iraq. He further noted that in addition to advisory assistance and exchange of experiences, the IRGC is ready to train Iraqi armed forces at different levels.
Salami made the comments during his Monday meeting with Iraq's Defense Minister Thabet Mohammad Said Reda.
"We are after a strong Iraq while the Americans and Zionists are seeking to dominate the region and create insecurity in Iraq and Iran," added Salami.
Iran's IRGC created large militia forces in Iraq in mid-2010s to fight against the Islamic State group, but also uses them to maintain influence in Iraqi politics. Many Iraqis have protested against Tehran's interference in their country.
Iran's defense minister, Mohammad Reza Ashtiani, also stressed on Sunday that Iran is willing to share its expertise with Iraq to help it achieve "independence" and "self-sufficiency" in the military and defense industry.
Ashtiani's remarks came in a joint press conference with his Iraqi counterpart, Reda, who arrived in the Iranian capital on an official visit on Friday.
"Iran and Iraq share a close geopolitical connection that encompasses national, religious, cultural, economic, and energy-related areas. We should cherish this connection as a factor of unity and solidarity between the two countries. It is a strong point that the enemies of both countries want to undermine," he said.