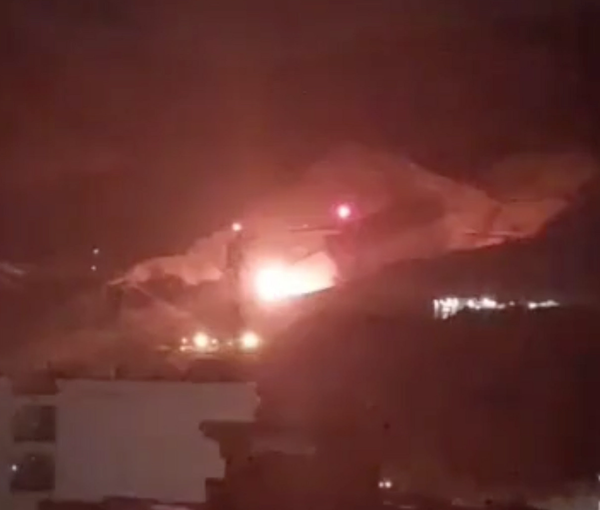 Cause Of Explosions, Gunfire West Of Tehran Remains Unclear
Residents near Karaj, west of Tehran, published videos of anti- aircraft fire Thursday night, which the government media described as military drills by the IRGC.
One of these videos showing anti-aircraft tracer rounds soaring into the sky an explosion can also be seen on the ground, but no further information is available. There was no prior public notification of planned military exercises.
Some residents reported on social media that first a series of explosions were heard and then anti-aircraft guns began firing into the air.
Fars news agency affiliated with the Revolutionary Guard reported Thursday night that the sound of guns firing and explosions were coming from drills by IRGC's paramilitary Basij forces in Shahid Motahari military base near Karaj, about 30 km west of the capital.
Iran has been the scene of several suspected air attacks and sabotage operations since July 2020, largely ascribed to Israel. Any sound of aircraft or explosions usually jolts the population and leads to speculations of another attack taking place.
Serious acts of sabotage targeted Iran's nuclear installations in 2020 and 2021 and several unexplained explosions occurred at military and naval bases.
The latest incident occurred on January 28 around midnight when a military manufacturing center in the city of Esfahan was attacked by drones.
The Wall Street Journal quoting unnamed US officials reported that the attack was carried out by Israel.