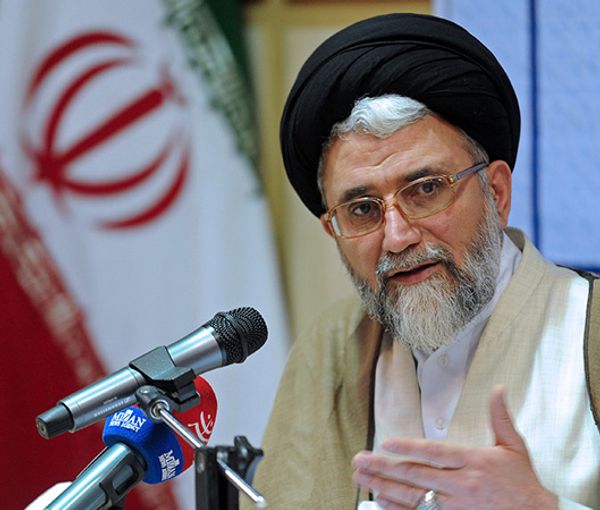 Iran Says Thursday's Attack Near Tehran 'Fake Enemy Operation'
Two days after explosions and gunfire in Karaj near Tehran that government media described as military drills, Iran's minister of intelligence called it a "fake operation by the enemy".
Esmail Khatib said that "The enemies faked an operation in Karaj so that they could use it to gain prestige for themselves, but such fake news and propaganda will have a short life."
He did not clearly say if there was an attack and what was targeted, although there was visual evidence of explosions and anti-aircraft fire.
On Thursday night, residents in the area reported on social media that first a series of explosions were heard, and then anti-aircraft guns began firing into the air.
One of the videos shared by the citizens showed anti-aircraft tracer rounds soaring into the sky as an explosion could also be seen on the ground. There was no prior public notification of planned military exercises.
However, the official government news website IRNA citing an informed source, described the event as military drills by the IRGC near Karaj, during which targets were attacked by anti-aircraft systems.
A military installation in the central province of Esfahan was recently attacked by unknown drones and the Islamic Republic claimed Israel was behind the attack; however, the Israeli authorities did not comment on the matter.
Regarding the Esfahan attack, Khatib said "a team was arrested in Esfahan, and despite the training they received, it failed to carry out its operation."