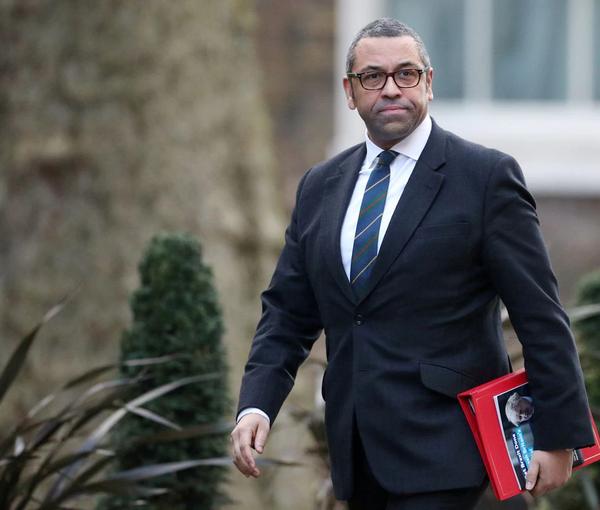 Britain Summons Iran's Senior Diplomat Over Threat To Journalists
The British government summoned Iran's most senior diplomat in London on Monday to protest at what it said were serious threats against journalists living in Britain.
On Saturday, Iran International TV, a London-based television station, announced it was moving its live broadcasting studios to the United States following threats it faced in Britain.
"I am appalled by the Iranian regime's continuing threats to the lives of UK-based journalists and have today summoned its representative to make clear this will not be tolerated," Foreign Secretary James Cleverly said in a statement.
The ministry said the Iranian Charge d'Affaires had been told in a meeting with British officials that Britain would not accept such threats to life and media freedom.
Threats linked to the Islamic Republic against the network's journalists first surfaced in November, when the Metropolitan Police warned the management of direct dangers to some individuals.
Earlier, the head of Counter Terrorism Policing (CTP), Assistant Commissioner Matt Jukes in London had confirmed that they will continue to work closely with intelligence partners and others to investigate potential threats projected from Iran against a number of UK-based individuals, support those affected and put in place measures to keep them safe, including protective security measures such as an overt armed policing presence focused around the west London offices of the Persian-language media company.
Separately, the government-imposed sanctions on three Iranian judges, three members of Iran's Islamic Revolutionary Guard Corps and two regional governors over what it said were human rights violations.