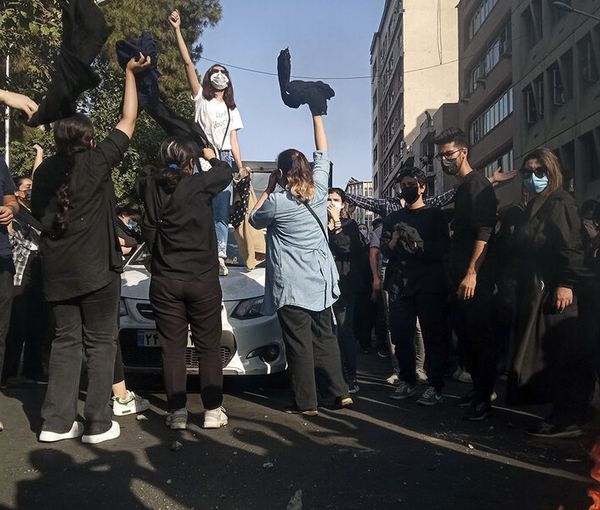 Iranians Hold Acts Of Protests Calling For Regime Ouster
Anti-regime protests in Iran continued Wednesday with people holding gatherings, chanting slogans, writing slogans on walls, and distributing flyers and paying tribute to the dead protesters.
People also called for demonstrations planned for Thursday, which marks the 40th day after the execution of Mohammad-Mehdi Karami and Mohammad Hosseini, two of the four Iranians who were hanged for their participation in antigovernment rallies.
The 40th day of a loved one's death – as well as the seventh day -- carries immense cultural significance in Iran.
Videos received by Iran International show protestors chanting anti-government slogans in various neighborhoods of Tehran including Ekbatan and Tehranpars.
Some other videos show protesters in Tehran have written slogans such as "Death to Khamenei" and "Long live freedom" on the walls.
A citizen has sent a video to Iran International when he paid tribute to Mino Majidi, one of the victims of the uprising in Kermanshah at her grave.
On the other hand, activists stressed that the "women, life, freedom" uprising must continue. Fatemeh Sepehri, an activist opposed to the Islamic Republic, in a letter from prison warned the authorities of the Islamic Republic that she and millions of other people are fed up with their oppressive actions for 44 years.
However, the authorities of the Islamic Republic still insist that they do not face significant opposition and continue arresting dissidents and issuing convictions.