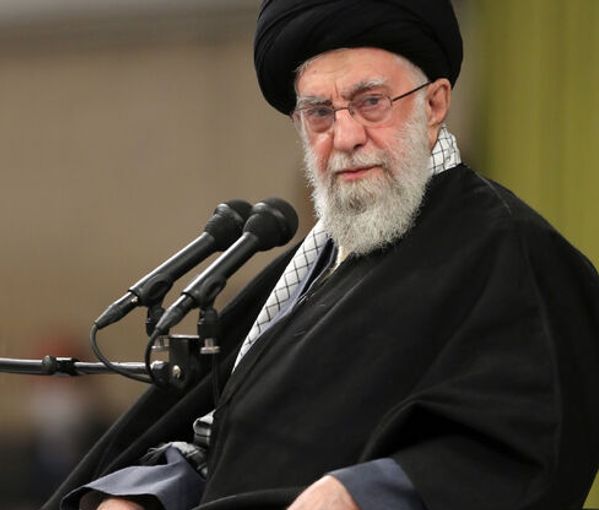 Iran's Leader Boasts Of Public Support, Dismisses Protests
Iran's ruler Ali Khamenei says the turnout during the 44th anniversary of the Islamic Republic showed "full support" for the Islamic Revolution and the regime.
The 83-year-old autocrat made the remarks Wednesday during a meeting with a group of people from Iran's East Azerbaijan Province and said that voice of the Iranian people during the anniversary was louder than all other voices.
His remarks come as most European diplomats boycotted the government-organized anniversary events and reports from Iran say the turnout in rallies was much lower than in previous years.
Coinciding with the anniversary, dozens of cities around the world witnessed protests against the clerical regime on Saturday, February 11.
Just in Los Angeles, an estimated 80,000 Iranians held a massive rally to show anger at Khamenei and his regime's brutality.
However, Khamenei claimed, "This last Saturday was a historic day. People literally created an epic across the country."
"Of course, there are and there were opposing and dissident voices. The enemies – the world's media empire, which is in the hands of the Zionists and the Americans – tried to make the [opposing] voices prevail, but no; [they] could not. The voice of the nation prevailed over the voice of others."
Iran has been the scene of anti-regime protests since September following the death in custody of Mahsa Amini. Security forces have killed over 500 people and arrested thousands of others.
Khamenei has been blaming the United States and its allies for instigating the protests.