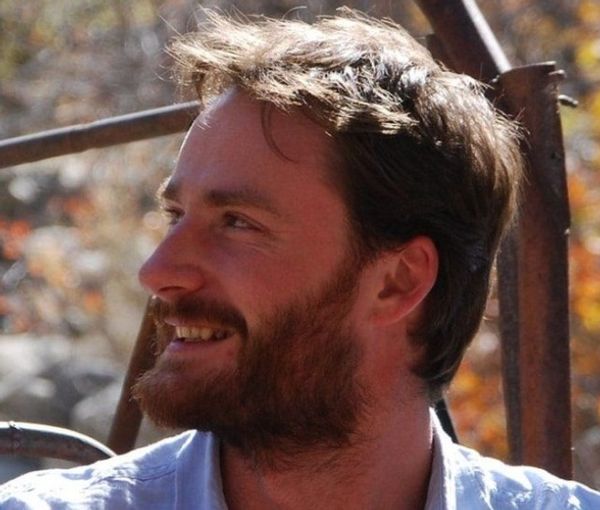 Iran Sentences Belgian Aid Worker To 40 Years In Prison
Iranian media say a detained Belgian national detained in 2022 has been sentenced to 40 years in prison by the judiciary of the Islamic Republic.
According to Mizan news website, affiliated with the judiciary, Olivier Vandecasteele in addition to his long prison term must get 74 lashes for alleged "spying and cooperation with the United States, money laundering and currency smuggling."
The Belgian aid worker had earlier denied the charges, but on Tuesday he was handed four jail terms, as well as sentences of 74 lashes and a fine.
Belgium is summoning the Iranian ambassador, Foreign Affairs Minister Hadja Lahbib said Tuesday in a statement.
Brussels announced in July that Vandecasteele, a former employee of the Norwegian Refugee Council, had been arrested in the Islamic Republic.
Based on Iranian law, he would be eligible to be freed after serving 12.5 years.
Vandecasteele has the right to appeal the verdict within 20 days, ISNA news agency reported.
He worked in Iran for humanitarian organizations for more than six years and left the country. Later, he was lured back by "a girlfriend" and was detained in February 2022.
A spokesman for Vandecasteele's family announced in December that he has been sentenced to 28 years in prison.
Belgium and Vandecasteele's family believe he is innocent and a victim of hostage taking by the Iranian regime. They say Tehran intends to force Brussels to release Iranian diplomat Assadollah Assadi who was sentenced to 20 years in prison in Belgium in 2021.
Asadi was accused of plotting a bomb attack on a meeting of an Iranian opposition group outside Paris.