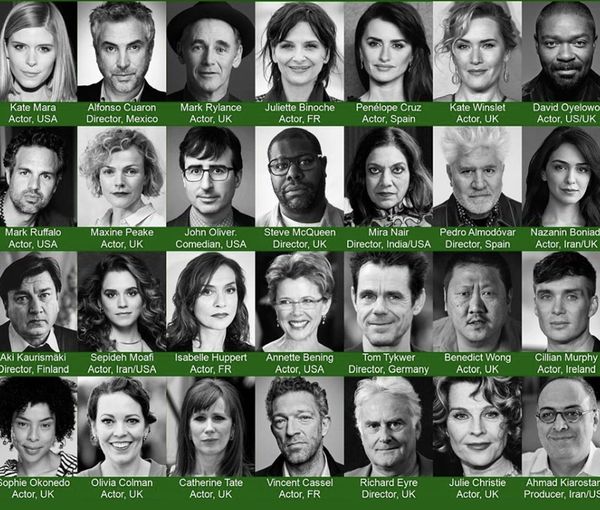 Over 600 Artists Call For Release Of Iranian Actress Alidousti
Over 600 artists around the world have signed a petition urging the Islamic Republic to release famous Iranian actress Taraneh Alidousti.
Like many other filmmakers and artists, American actor Mark Ruffalo published a post on Instagram Monday calling for her release.
He said up to now more than 600 artists have signed a letter calling for the release of the Iranian actress saying, "We want her to be freed."
Seventeen days after her arrest, Alidousti has now been transferred to solitary confinement in ward 209 of Tehran's notorious Evin prison, which is administered by the intelligence ministry.
In the online campaign launched under the title "Justice for Taraneh Alidousti", in addition to Mark Ruffalo, dozens of the world's most prominent figures, including Pedro Almodovar, Penelope Cruz, Juliette Binoche, Alfonso Cuaron and Ken Loach have joined the signatories.
Other signatories of the letter include Emma Thompson, Jason Momoa, Jeremy Irons, Kate Winslet, Marion Cotillard, Ian McKellen and Isabelle Huppert among others.
Amid the nationwide protests in Iran, Taraneh Alidousti published a photo of herself without the mandatory hijab while holding a placard reading "Women, Life, Freedom" which is the main slogan of protesters in Iran.
A few days later, in protest to the execution of Mohsen Shekari, a 23-year-old demonstrator, she wrote "Now wait for the consequences of this bloodshed."
The detention of Taraneh Alidousti has drawn widespread international reactions within the past two weeks, especially from the most prestigious film festivals in the world, such as Cannes, Berlinale, and Tribeca.