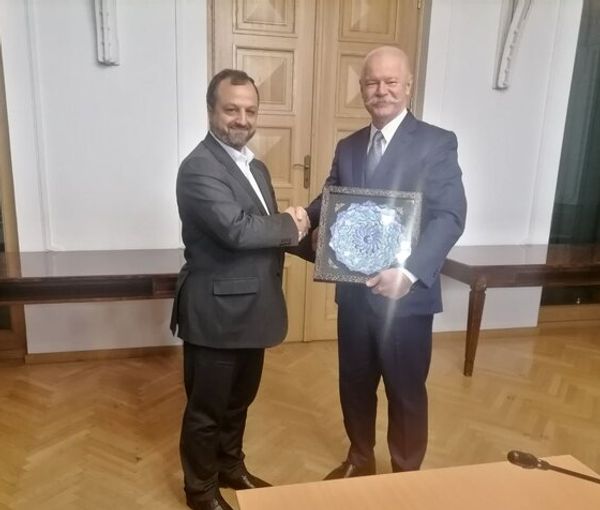 Iran Vows To Export Medicines To Hungary Amid Serious Shortages
As Iran faces a serious shortage in medicines with some prices rising sevenfold, the Islamic Republic says it is ready to export medicines to Hungary.
Economy Minister Ehsan Khandouzi, who visited Budapest, said Thursday that Tehran is open to joint investment in pharmaceuticals as prices of Iranian products are "lower than foreign competitors."
The visit and talk of economic cooperation come as Hungary is a member of Nato and EU while Iran is being harshly criticized by the European Union for using intense violence against protesters and supplying drones to Russia to attack Ukraine.
The minister's claim comes as much of the raw materials needed for producing medicines in Iran is imported. The Islamic Republic is also dependent on imports for most of the drugs needed to treat life-threatening ailments such as cancer and coronary disease.
Most medicines in Iran are produced locally by quasi-governmental companies. When the Iranian currency began to nosedive in early 2018, the government offered a fixed exchange rate for essential goods, mainly food and medicines.
However, earlier this year, the new administration of President Ebrahim Raisi eliminated what was in fact a government subsidy. Now, food and medicine producers must buy dollars at rates seven times higher to import their raw materials, which has disrupted domestic production.
Reports from Iran say that people cannot even find painkillers, IV fluids, and antibiotics at pharmacies.