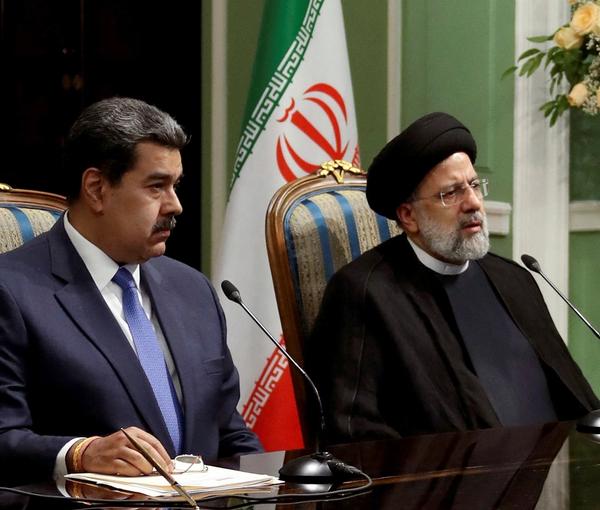 Venezuela Says It Has 'Great Friends', Including Iran And Russia
While the international community is restricting ties with the Islamic Republic over violence against protesters, Venezuela says it counts on Iran as an ally to bolster its independence.
"We have great friends in the world with a great scientific and technological capacity, the Islamic Republic of Iran, the People's Republic of China, the Russian Federation, our brothers in India, Belarus," said the Venezuelan president during a speech on state TV Wednesday.
The ninth meeting of the Iran-Venezuela Joint Economic Committee was held in Tehran Tuesday during which Tehran and Caracas agreed for the expansion of ties in several fields.
Both countries are under American sanctions and try to sell their oil by illicit shipments mostly to China.
In June of 2022, Caracas and Tehran signed a 20-year cooperation plan which involves Iranian assistance in repair and maintenance of existing Venezuelan refineries, as well as other technical and engineering expertise.
While Venezuela enjoys what are believed to be the world's largest petroleum deposits, years of mismanagement, corruption and maintenance issues have dramatically hampered its production and refining capabilities.
As the Iranian public persists with weeks of angry protests against the country's clerical regime, earlier reports from Tehran's airport suggested some senior officials may have begun sending family members to friendly countries, including Venezuela.
Given Tehran's relative lack of friends and allies around the world options for Iranian officials to travel to other countries are quite limited.