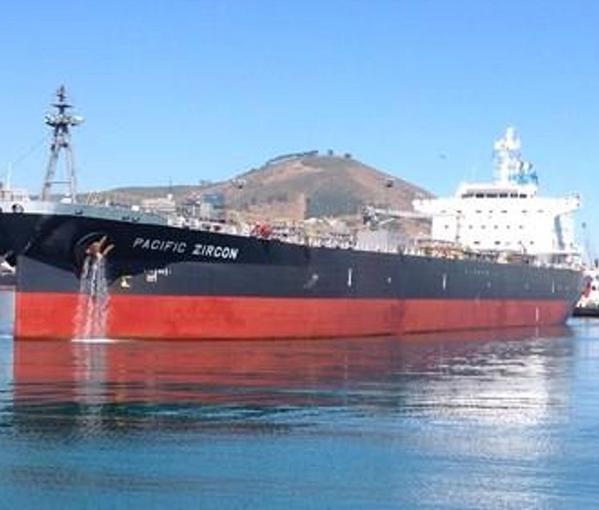 Israeli-Owned Oil Tanker Attacked By Drone Off Gulf Of Oman
The US Navy's Fifth Fleet says a commercial vessel has been struck off the Gulf of Oman, while reports indicate the vessel's owner is an Israeli.
The Associated Press cited a defense official as saying that a Liberian-flagged oil tanker was hit and exploded in a drone attack Tuesday night.
Commander Timothy Hawkins said Wednesday the tanker was operated by the Singapore-based Eastern Pacific Shipping, a company AP said was ultimately owned by Israeli billionaire Idan Ofer.
The shipping firm says the attack dealt minor damage to the tanker, causing no injuries or spillage.
According to shipping tracking site MarineTraffic, the tanker, Pacific Zircon, was last seen off the coast of Liwa, Oman on Monday morning. It departed from Sohar, Oman Monday afternoon with its destination set as the port of Buenos Aires, Argentina.
While no one immediately claimed responsibility for the attack, suspicion immediately fell on Iran.
Tehran and Israel have been engaged in a yearslong shadow war in the wider Middle East, with some drone attacks targeting Israeli-associated vessels traveling around the region.
Last July, Iran targeted the Mercer Street oil tanker with drones. One drone slammed into the bridge of the ship, killing two members of the crew.
Mercer Street was operated by London-based Zodiac Maritime, part of Israeli Zodiac Group owned by Eyal Ofer.
In the spring of 2021, there were also several incidents involving attacks on ships, including the Helios Ray in February and the Hyperion Ray in April.