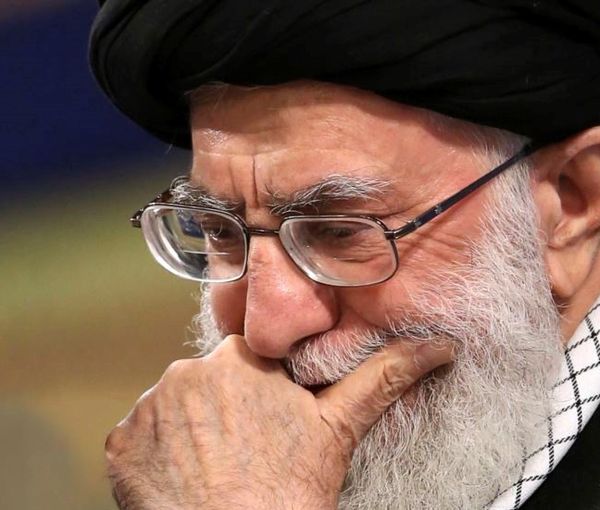 Iran's Khamenei Feels Lonely, Isolated, Says Pundit
While only three weeks ago Iran's ruler Ali Khamenei described the ongoing uprising as a "riot", on Wednesday he said it is a "hybrid war" led by the "enemies".
Speaking on the Student Day, Khamenei said that school children taking part in the uprising are led by their emotions. "These are our children and I do not have anything to say to them," adding his usual conspiracy theories that state media and security forces should deal with those who pull the strings behind the scenes.
Conspirators in his view include the United States, Israel, Europeans, regional countries and any Iranian who is not loyal to him.
Iranian analyst Mehdi Mahdavi Azad told Iran International TV that "This is the first time during the past four decades that Ali Khamenei and his government have not been able to control protests after 45 days, because they are not simply facing a protest. "What we are seeing is a social revolution the government can hardly accept."
"It is hard for the government to admit that a majority of Iranians do not want compulsory hijab, clerical rule, economic crisis and the government's intervention in the Middle east and its support of international terrorism," he said.
Mahdavi Azad added: "What Khamenei said today was not disappointing because no one expected him to say anything else. However, Khamenei and what he said showed that the structure of the Islamic Republic is more rigid and vulnerable than what we imagine."
A hundred-thousand-strong Iranian rally in Berlin, Germany on October 22, 2022
He went on to say that while Khamenei praised the Iranian intelligence community, everyone knows that the joint statement issued last week by the Iranian these agencies offered one of the most banal and conspiracy theory-based analysis of the ongoing developments."
He added: "This analysis showed that the Islamic Republic is no longer able to conduct even a tactical retreat. In fact, Khamenei was saying: I am not changing my position, destroy me or accept me as I am."
Meanwhile, Khamenei warned state officials not to send out message that would be taken advantage of by foreigners. Mahdavi Azad said: "Ali Khamenei is so lonely. His former presidents such as moderate conservative Hassan Rouhani and populist Mahmoud Ahmadinejad have not said a word to support him. The reformists also do not support him. At the same time, Iranians appear to hate him and you can find this out by listening to slogans in various parts of the country. All the rude slogans target him."
The analyst went on to say: "He is also isolated in the world and international public opinion. Inside the country, he is trying hard to rally at least traditional conservative politicians behind him, but even they are clever enough not to align themselves with a notorious character such as Khamenei."
Meanwhile, another Iranian analyst, Alan Tofighi told Iran International: "As you see in the videos of police brutality against the protesters, Khamenei is directly facing the people in what looks like a war. How can anyone beat his fellow country man before shooting him in the head? Those who see those scenes will put Khamenei next to the world's biggest criminals such as Hitler."
Inside Iran, reformist activist Mohammad Ali Namazi has said that "The government has refused to take even one step to restore people's trust." He added that at the starting point of the protests, the government could have disbanded the morality police and amended the compulsory hijab law to calm down the situation, but it refused to offer an olive branch.
Others, including former lawmaker Abouzar Nadimi told reporters that "We need reforms to meet the society's expectations." He pointed out that those who have been thinking about such reforms have reached conclusions about changing the distribution of political power in Iran, but there is no room for such changes in the Iranian constitution.