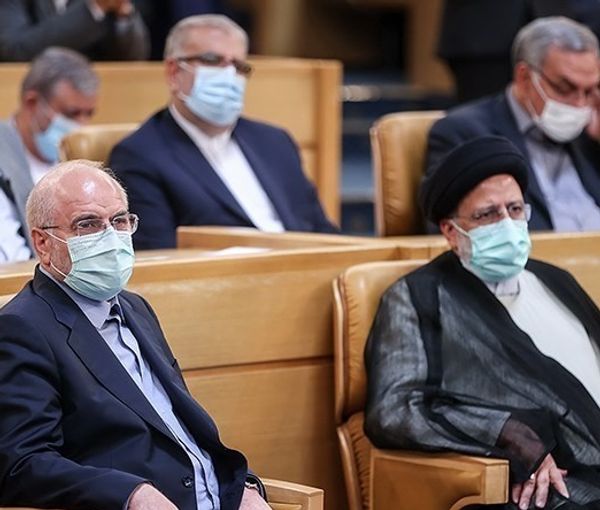 Serious Government Revenue Shortfall Continues In Iran
Amid six-weeks of political upheaval in Iran, officials and media speak little about the economy, but the government struggles with an epic revenue shortfall
Mohsen Zanganeh, a member of parliament's budget committee, who is an engineer and an economist, told Tasnim news website that Supreme Leader Ali Khamenei has agreed to more oil income to be spent for the budget instead of being deposited in the country's National Development Fund (NDF).
Both President Ebrahim Raisi and Parliament Speaker Mohammad Bagher Ghalibaf are loyal followers of Iran's ruler Ali Khamenei, who has hand picked both officials.
By law Iran must save 40 percent of its oil revenues in the NDF, "for future generation," but since 2018, successive governments have withdrawn money from the fund to bridge their budgets, with Khamenei's permission. Now, Zanganeh says that the Supreme Leader has allowed the government to reduce the 40-percent rate of savings to 30 percent and use the 10 percent help with its large budget deficit.
Zanganeh who spoke with Tasnim on Thursday did not mention any numbers, as Iran keeps exact oil revenue figures and the size of the NDF secret. But by most accounts, Iran is exporting anywhere between 750,000 to one million barrels of crude oil daily, mostly to China. But how much discount it offers and how much foreign currency it receives remain secret.
One thing which is clear is that Iran's $40 billion budget had a deficit of around 70 percent earlier this year. While 79 percent of tax revenues were collected from March 21 to May 20 this year, just 15 percent of official oil revenues in the budget were realized.
There could be two explanations for the huge difference between amount of oil shipped amid high prices earlier this year and what was collected by the government.
One possibility is that Iran is not receiving cash for the oil exports. Many have mentioned barter trade, whereby Iran receives good in lieu of the oil sent to China. The other possibility is that Beijing is keeping the money for now, given United States' banking sanctions on Iran.
However, oil minister Javad Owji claimed on July 4 that Iran is receiving 80 of oil proceeds in cash and only 20 percent in barter. If this is true, then one can wonder where the money is and how it happened that the government got only 15 percent of what it expected.
This brings us to the second possibility. Cash collected from oil exports does not end up in government coffers and instead it is distributed to secret military projects and among 'revolutionary' entities in Iran and abroad whose existence and operations are deemed essential for the regime, controlled by Supreme Leader Ali Khamenei and his hardliner followers.
It has always been known that the official government budget pertains to routine operations, such as civilian ministries and the large public-sector industrial companies, banks, etc.
In the meantime, sporadic protests have gripped the oil and petrochemical sectors since September and the non-stop protests have reduced business activities, especially in the retail sector.
The government must be also printing money, because the inflation rate hovers around 50 percent and the national currency this week hit an all-time low of 340,000 rials to the US dollar.
Ebtekhab website in Tehran reported on Thursday [November 3] that cooking oil prices increased by 377 percent and rise by 207 percent since last year. It was reported in July that food price annual inflation is around 100 percent.