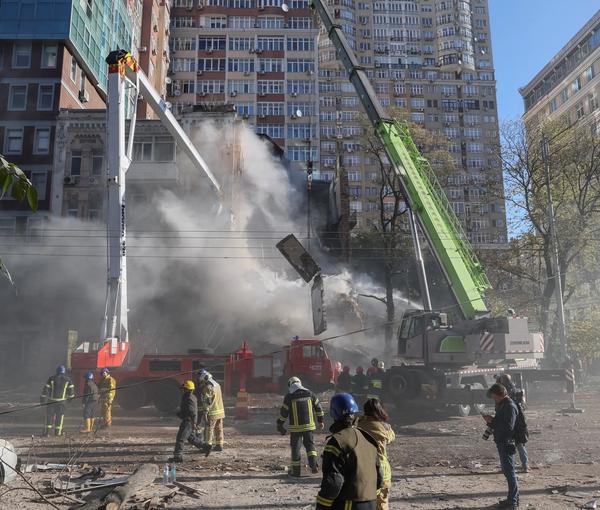 Zelenskyy To Iran: Why Support Russia In Terrorizing Ukraine?
Ukrainian President Volodymyr Zelenskyy urged Iran Wednesday to reconsider the supply of killer drones to Russia in order to stop their slide into "the dark side of history."
Iranian-made Shahed drones supplied to Moscow have played a major role in Russia's attacks on cities and infrastructure, though Zelenskyy said Kyiv's air defenses were now skilled at downing them - about 900 of 1,160 aimed at Ukrainian targets.
"The simple question is this: what is your interest in being an accomplice to Russian terror?" Zelenskyy said in his nightly video address.
"What is the benefit to Iran of such cynical killing? By Russian hands, but with your weapons, your weapons...Your Shaheds, which terrorize Ukraine every night, mean only that the people of Iran are being driven deeper and deeper into the dark side of history."
Western powers have strongly objected to Iran's decision to arm Russia with the Kamikaze drones, and possibly other weapons and ammunition.
Nuclear talks with Tehran that can result in suspending crippling economic sanctions, have been put on hold by the United States, which has called Iran's military cooperation with Russia one of the obstacles to a deal.
Russia has boosted its military cooperation with Iran since it launched its invasion of its neighbor in February 2022.
Iran initially denied supplying Shahed drones to Russia but later said it had provided a small number before the conflict began.