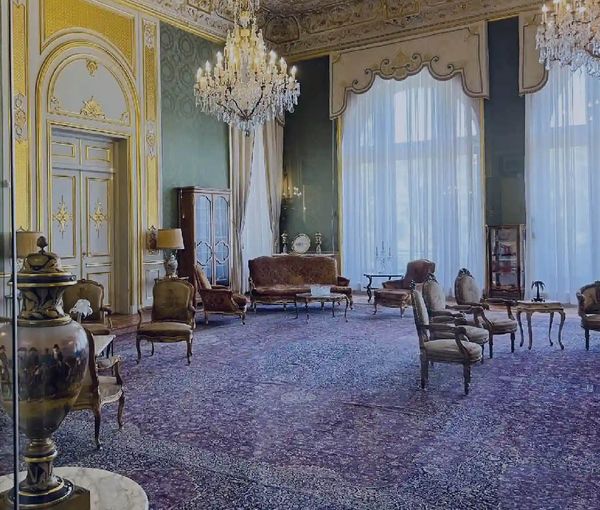 Ahmadinejad Admin, IRGC Accused Of Bagging Missing Carpets At Palace In Tehran
The administration of former Iranian President Mahmoud Ahmadinejad and the Revolutionary Guard have been accused in a case of the missing carpets of Saadabad Palace in Tehran.
Hardliners revealed this weak that dozens of exquisite carpets are missing from the Saadabad Palace complex in Tehran, insinuating that they disappeared during the presidency of centrist Hassan Rouhani (2013-2021).
However, "an informed source", who seems to be close to Rouhani, told ILNA news agency on Wednesday that the disappearance of the carpets dates back to the presidency of Mahmoud Ahmadinejad (2005-2013).
He claimed that those raising the issue now want to "distract minds".
"The transfer of any documents or assets in public offices follows specific instructions, and the more sensitive the centers are, the more precise these instructions are. How is it that a bundle of carpets disappeared without the permission of the security guards that operate under the supervision of the Ministry of Intelligence and the IRGC," he added.
The unnamed source also called for the intervention of "legal and judicial authorities" in this regard.
IRGC-affiliated Fars news agency reported Monday that 48 exquisite and expensive hand-woven carpets of Saadabad Palace were removed from a building and disappeared during the administration of Hassan Rouhani.
Sadabad is a 110-hectare complex built by the Qajar and Pahlavi monarchs, located in Shemiran, north of Tehran. Today, the official residence of the President is located adjacent to the complex.
The complex was initially built and inhabited by the Qajar dynasty of monarchs in the 19th century. After extensive expansions, Reza Shah of the Pahlavi Dynasty resided there in the 1920s. His son, Shah Mohammad Reza Pahlavi, moved there in the 1970s.
Large parts of the complex are museums, which are accessible to visitors.