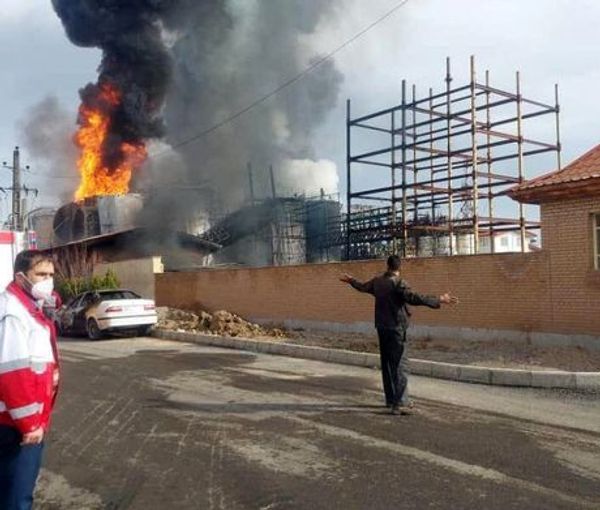 Chemical Reactor Explosion Leaves At Least Nine Injured
At least nine people were injured on Tuesday after a fire caused a major explosion at a chemical reactor in Eshtehard.
The Red Crescent Society's Control and Coordination Center dispatched a team to the industrial town 100 kilometers west of Tehran.
It is the latest major incident to hit Iran's industrial workers. On Saturday, seventeen people were injured, and several were taken to hospital after a large fire engulfed a warehouse in southern Tehran.
Last month another large blaze broke out across three warehouses of a home appliances manufacturer in the northeastern city of Mashhad. The building belonged to Electrosteel, a large and well-known company in Iran.
There have been a number of explosions and fires near Iran's military, nuclear and industrial facilities in recent years.
On January 28, a huge fire erupted at an Iranian military industry factory following a suspected drone strike in the central city of Esfahan.
Iran blamed Israel for the drone attack, vowing revenge.