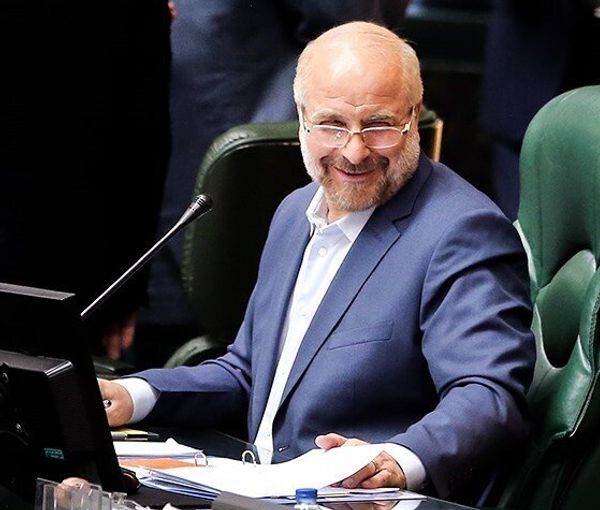 Ghalibaf Re-Elected As Iran's Parliament Speaker For Fourth Successive Time
Mohammad Bagher Ghalibaf was re-elected as the speaker of Iran's parliament for the fourth consecutive year.
On Tuesday, 210 out of 290 members of parliament voted for Ghalibaf's re-election, a 10-percent increase compared to the 2022 elections where he won only 193 votes in his worst-ever performance.
Ghalibaf has yet to enjoy the support he received during his first two rounds in 2020 and 2021, when he was supported by 230 MPs in both elections.
Former parliament speaker Ali Larijani won the highest number of votes in all annual elections with 237 votes cast for him in 2016. The lowest number was 140 votes cast in favor of Akbar Hashemi Rafsanjani in the second year of the first round of the parliament in Iran in 1980.
Larijani also holds the record of longest-serving speaker in Iran's parliament, in power for 12 consecutive years from 2008 to 2020.
During the Tuesday elections, hardline deputy speaker Abdolreza Mesri won re-election, but the second deputy speaker, Ali Nikzad lost his seat to Mojtaba Zolnouri in a fierce competition which ended in a tie. The decision was made by drawing lots.
While Ghalibaf won enough votes this year to remain in power as the Majlis speaker, he is expected to face a tough competition in 2024 parliamentary elections, which is vital if he seeks to realize his long-time dream of presidency in the 2025 presidential elections.
There are reports that hardliner parties Paydari and Sharian aim to knock Ghalibaf out of the Majles to send him the firm message that Ebrahim Raisi will serve a second term as Iran's President and there is no chance for Ghalibaf.