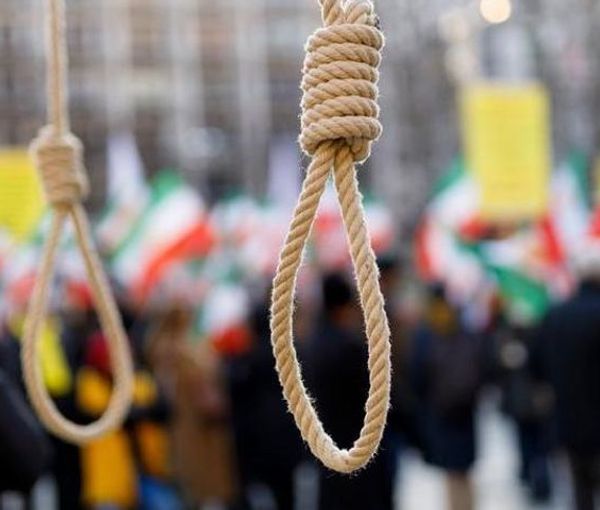 Executed Prisoners' Families Tear-Gassed And Shot
Three prisoners were executed for drug-related offences in Iran as protesting families were shot and tear-gassed outside the jail.
Saeed Garavand, Samad Garavand and Shahab Mansouri Nasab Garavand were hanged Saturday at Ghezel Hesar Prison in Karaj, Kurdish rights group Hengaw reported.
The men, all from Kouhdasht in Lorestan province, were sentenced to death by the judiciary on drug-related charges five years ago.
Families of the prisoners and opponents of the death penalty gathered in front of Ghezel Hesar prison in protest. However, regime forces intervened, using tear gas and shotguns to disperse them.
Hengaw wrote that more than ten protestors, mostly women, were wounded in the head, face, arms, legs, and abdomen.
Hengaw also announced that another man, Asef Shahbakhsh, was hanged in Zahedan prison southeast of Iran also on Saturday, while an alleged human trafficker, Shahrooz Sokhanvari was executed on the same day.
This means at least five prisoners have been executed in Iran on Saturday alone, as the death toll for the Islamic Republic's execution spree rapidly closes in on 600 for the year so far.
The US-based Human Rights Activists News Agency (HRANA) had announced on Wednesday that Sokhanvari had been transferred to Rajaeeshahr prison in Karaj for the execution, while seven other prisoners were transferred to solitary cells in the Ghezel Hesar prison of Karaj to be hanged.