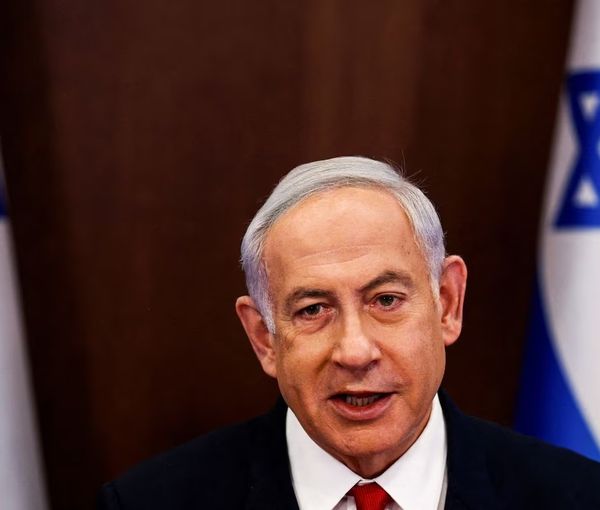 We Will Not Allow Iran To Put Noose Of Terror Around Us: Netanyahu
Israeli Prime Minister Benjamin Netanyahu said Sunday he would stop Iran from strangling the Jewish state with a "noose of terror."
Speaking at the weekly cabinet meeting, he said the country's security personnel are "working on this matter around the clock … and we will continue to act both offensively and defensively against the aggression of Iran and its terrorist satellites".
The Israeli Prime Minister's statements about the aggressions of the Islamic Republic come at a time when Iran's foreign minister toured Lebanon's border with Israel Friday during a visit to the Arab nation, and was documented looking out at the Jewish state his regime regards as an archenemy.
After meeting with Hezbollah Secretary General Hassan Nasrallah, Hossein Amir-Abdollahian took the tour along with several Lebanese parliamentarians and members of the Iranian-backed terror group.
"Positive developments in the region will lead to the collapse of the Zionist entity," he said during his tour.
Mehr state news agency called Amir-Abdollahian's presence at the Israel-Lebanon border a "response" to the move by Israel's foreign minister, who visited Iran's borders during the opening of the country's embassy in Ashgabat, the capital of Turkmenistan.
Meanwhile, an Israeli air attack near the city of Homs hit Iranian targets early Saturday, while Syrian state media reported that some missiles were intercepted.
Meanwhile, Syrian Observatory for Human Rights, based in the United Kingdom, reported that Israeli missiles fired from warplanes destroyed a Hezbollah ammunition depot near Homs airport.