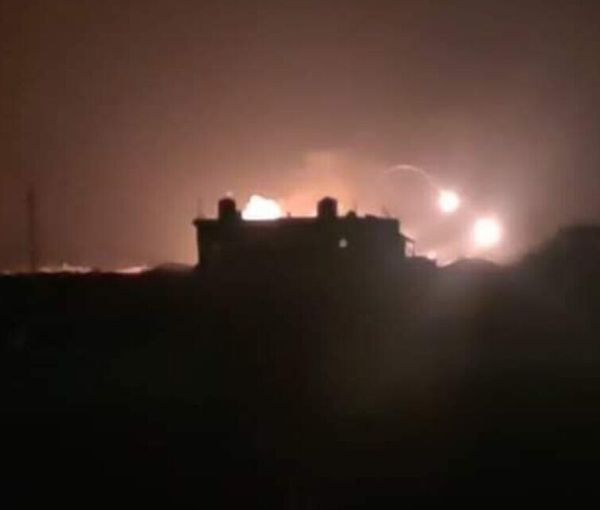 Israeli Airstrikes Hit Iran-Linked Targets in Syria
An Israeli air attack near the city of Homs hot Iranian targets early Saturday, while Syrian state media reported that some missiles were intercepted.
SANA, Syria's state news agency, reported that three civilians were wounded in Saturday's attack, as well as a number of fuel tanks and trucks caught fire and burned.
Meanwhile, Syrian Observatory for Human Rights, based in the United Kingdom, reported that Israeli missiles fired from warplanes destroyed a Hezbollah ammunition depot near the Homs airport.
The observatory said this was the second time Israel has targeted the site in a month.
Iran intervened in the Syrian civil war as early as 2011 to defeat a rebellion against strongman Bashar Al-Assad.
Israel has been attacking what it has described as Iran-linked targets in Syria since 2017, to prevent Islamic Republic forces getting entrenched near its northern borders and weapons reaching the Lebanese Hezbollah.
Israel attacked targets in Syria hitting two bases where Iranian forces operate in Homs province earlier this month killing at least two Iranian officers.
Syria's defense ministry announced the attacks without providing much detail, while Western intelligence sources told Reuters the strikes hit a series of air bases in the central region of the country where Iranian forces are based.
Iran says its officers serve in an advisory role in Syria at the invitation of Damascus. Hundreds of Iranian forces and thousands of proxy militiamen including senior officers have been killed in Syria during the war.