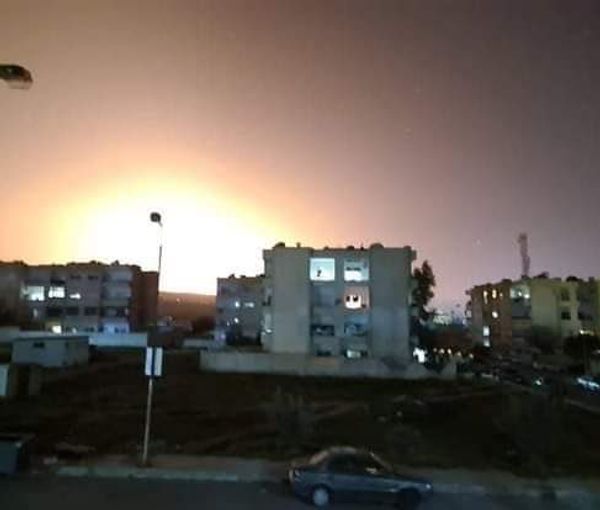 Syria Says Israeli Strike Puts Aleppo Airport Out Of Service
An Israeli air strike knocked Aleppo airport out of service on Tuesday and forced the Syria to reroute flights carrying aid for those affected by last month's earthquake.
Israel had reportedly warned Iran in February against sending arms to Syria under the guise of humanitarian aid for the earthquake hit people of the country.
Israel has for years been carrying out attacks against what it has described as Iran-linked targets in Syria, where Tehran's influence has grown since it began supporting President Bashar al-Assad in the civil war that began in 2011.
In the second attack on Aleppo airport in six months, Syria claimed its air defenses intercepted missiles launched from the Mediterranean, west of the coastal city of Latakia, at 2:07 a.m. (2307 GMT).
The attack caused "material damage" to the airport, SANA cited the source as saying, without mentioning any casualties.
In a statement reported by state media, the transport ministry said humanitarian aid flights would be rerouted to Damascus and Latakia after the "Israeli aggression".
More than 4,500 were reported killed by the earthquake in parts of Syria under rebel control in the northwest, the U.N. Office for the Coordination of Humanitarian Affairs has said.
The attack overnight was Israel's third air strike in Syria this year, according to the Syrian Observatory for Human Rights. Last year, Israel carried out more than 30 air strikes in Syria, the Observatory said.
In January, the Syrian army said an Israeli missile attack briefly put Damascus airport out of service.
Sources told Reuters a rocket attack in Damascus in February, also blamed by Syria on Israel, hit an installation where Iranian officials were meeting to advance programs to develop drone or missile capabilities of Tehran's allies in Syria.
With reporting by Reuters