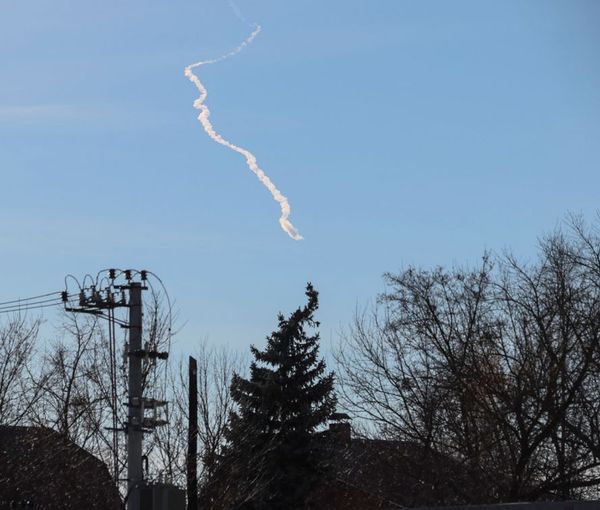 Ukraine Says Over A Dozen Iranian Drones Downed Overnight
The Ukrainian Air Force said Monday it shot down 13 more Iranian drones that had taken off from southern Russia overnight to attack targets in Ukraine.
Air Force spokesperson Yurii Ihnat said on national television that the country's air defenses shot down 13 out of 15 Iranian drones after air raid sirens sounded for hours in Kyiv.
The air force said Russian forces had launched Iran-made Shahed drones from the Bryansk region northeast Kyiv.
The AFP quoted the head of the Kiev's military administration, Sergiy Popko as saying that drones had been heading for Kyiv but Ukraine's air defense forces downed them and they did not cause injuries or hit infrastructure.
Tehran has been supplying Moscow with drones to use against Ukraine. The Islamic Republic has been hit by multiple rounds of sanctions from the US, the UK, and the European Union. Iranian officials claim the drones were sent to Russia prior to the war in Ukraine.
President Volodymyr Zelensky in December stated that Russia has received an additional 250 Shahed drones from Iran on top hundreds supplied earlier that have been used to attack Ukraine's energy sector and infrastructures.
Iranian foreign ministry spokesperson on Monday claimed that Kyiv has not been able to provide evidence of Iranian-made drones being used in Ukraine.