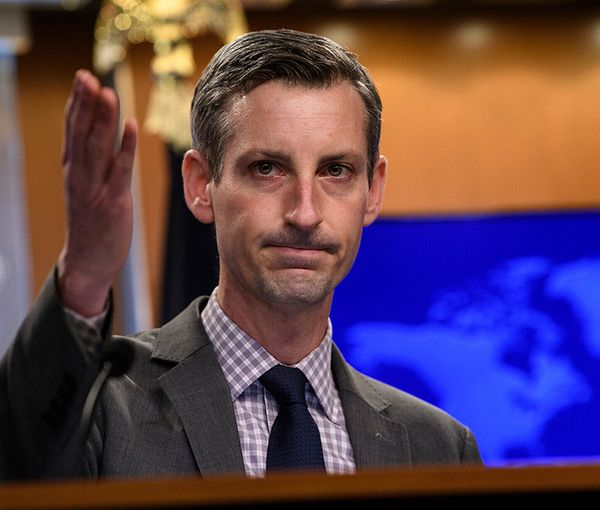 US Keeps Mum On High-level Israeli Delegation Visit Over Iran
The US remained silent on a high-level visit from Israeli officials to Washington next week, reluctant to go public on behind the scenes discussions on Iran's nuclear progress.
In a press conference, State Department spokesman, Ned Price, simply said the US engages regularly with its Israeli partners. "We have traveled to the region; our Israeli partners have traveled here. I expect that will continue in the coming days, weeks, and months."
However, on Israeli news site Axios, reports claim that Israeli Minister for Strategic Affairs Ron Dermer and national security adviser Tzachi Hanegbi, are expected to visit Washington early next week for meetings with senior Biden administration officials that will focus on Iran.
The visit comes in the wake of news from a top US defense official, Colin Kahl, the undersecretary of defense for policy, that Iran will need only 12 days to enrich enough weapons-grade uranium to build one nuclear bomb.
In public, the US has said it does not believe Iran has made the decision to resume its weaponization program but Israeli Prime Minister Benjamin Netanyahu and other Israeli officials have stressed in recent weeks the need for a credible military threat against Iran.
On Tuesday, Kahl said that since the Trump administration withdrew the US from the Iran nuclear deal in 2018, Tehran's nuclear progress has been "remarkable."
He added that before the Trump administration left the nuclear agreement, Iran needed a year to break out and get enough 90% enriched uranium for one nuclear bomb.
Both Dermer and Hanegbi are at the helm of Israel's Iran policy and are expected to meet White House national security adviser Jake Sullivan, Secretary of State Tony Blinken and other senior US officials, according to Axios.
The visit takes place amidst growing domestic tensions in Israel in the wake of the new right-wing government, and tensions growing across the West Bank.