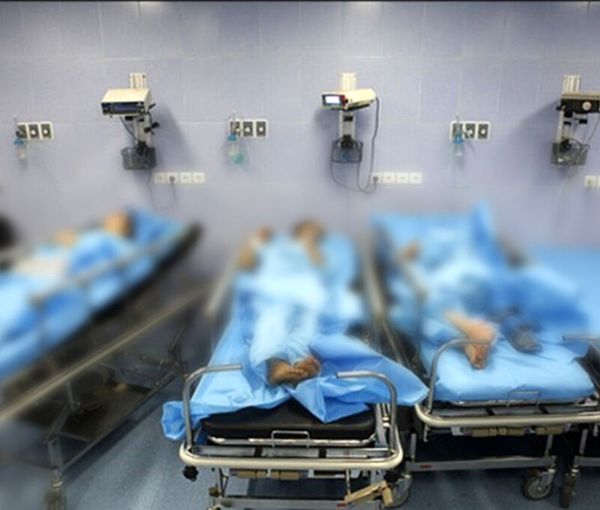 World Decries Iran's Poison Attacks On Schoolgirls, Urges Probe
Rights groups have spoken out in support of the scores of Iranian schools targeted by mysterious chemical gas attacks since November which have left hundreds of girls sick and many hospitalized.
Amnesty International and UNICEF issued statements on Thursday to condemn the attacks, which many have described as intentionally ignored by the regime. 
Schoolgirls have been "at the forefront of protests and many bravely defied discriminatory compulsory veiling laws," Amnesty said, noting that such attacks raise concerns of increasing gender-based violence against women and girls for standing up for their rights. 
On Friday, German Foreign Minister Annalena Baerbock, joined foreign leaders in condemning the attacks. She said, "Girls must be able to go to school without fear... This is nothing less than their human right. All cases must be fully investigated."
White House national security spokesman John Kirby expressed deep concerns about the poisonings as the world demands answers as to who the culprits are and what the agent being used is.
At least 58 schools in one-third of the country's provinces have been attacked by unidentified gases since November 30 when the first case of poisoning among schoolgirls was reported in the religious city of Qom. Around 1,000 students have become ill with the mysteriously dispersed, unidentified fumes so far.
The country's interior minister, Ahmad Vahidi, an ex-IRGC top officer wanted by Interpol for his part in the bombing of a Jewish community center in Buenos Aires in 1994, has been tasked with leading the investigation, though has so far denied fowl play.
A teachers' union in Iran and some other activists have urged people to stage a protest on Tuesday to condemn school gas attacks, demanding an explanation from the Supreme Leader.