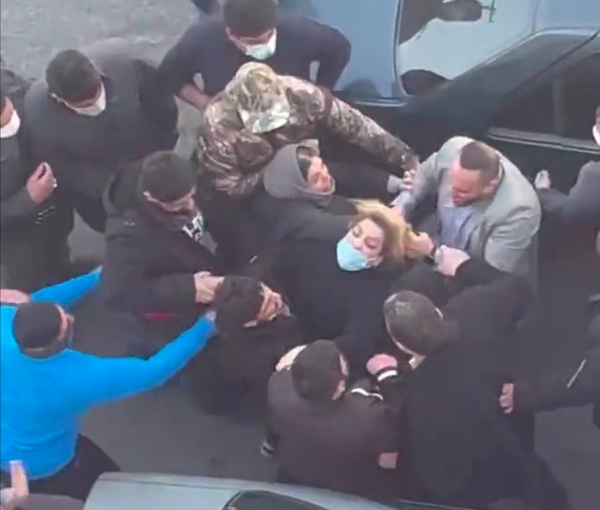 US Denounces Poisoning Of Schoolgirls In Iran, Demands Action
After the worst single day of gas poisonings in Iranian girls' schools, Washington has declared the issue "abhorrent" and called on authorities to put an end to the horror.
On Wednesday, almost 30 schools around the country saw hundreds of schoolgirls become the latest victims of an unknown gas being used in schools apparently to suppress support for the revolution.
In a briefing on Wednesday, State Department Spokesman Ned Price said the reports on the poisonings are both "disturbing" and "concerning".
Hundreds of schoolgirls - who have been at the forefront of anti-regime protests - have been hospitalized in various cities across the country since November 30 when the first case of a mysterious poisoning was reported in the religious city of Qom.
Price called on the Iranian authorities to thoroughly investigate the poisonings. "It is incumbent on Iranian authorities to respond … [and] put an end to these reported attacks … [and] to hold accountable those who may be perpetrating this," added Price.
He added: "Women and girls everywhere have an innate right to an education, and education is a universal human right. It is a right that women and girls in Iran should have … It is essential to advancing women's economic security and to realizing gender equality."
Interior Minister Ahmad Vahidi, a man wanted by Interpol for the bombing of a Jewish cultural center in Buenos Aires in 1994, said Wednesday that no chemical agent responsible for the poisonings has been found, and the culprits are yet to be apprehended.
He failed to address claims on social media that women dressed in strange attire had been seen walking into school campuses, suggesting a clear campaign to target the schools coming from regime officials.