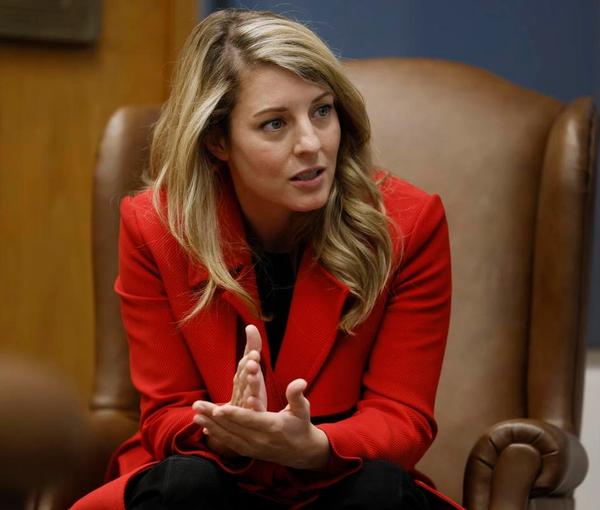 Canada Imposes Sanctions On Iranian Officials For Rights Violations
Canada says it has imposed sanctions on 12 senior officials from Iran's Islamic Revolutionary Guard Corps (IRGC) and Law Enforcement Forces for their role in "gross and systematic human rights violations."
In a statement Canada's foreign ministry announced on Monday that the targeted officials include Kurdistan Province Governor Esmaeil Zarei Kousha and Morteza Mir Aghaei, Commander of Basij paramilitary forces in Sanandaj, Kurdistan Province.
The measures prohibit dealings with the listed individuals, effectively freezing any assets they may hold in Canada.
They are also inadmissible to Canada under the Immigration and Refugee Protection Act, added the statement.
"Ottawa will continue to coordinate with its international partners to respond to the Iranian regime's egregious treatment of its people, its deployment of propaganda and its actions that continue to threaten international peace and stability."
Mélanie Joly, Minister of Foreign Affairs of Canada earlier stated that "The Iranian regime continues to brutally oppress its people and to deny them their fundamental rights and freedoms. We hear the pleas of the Iranian people, and we commend them for their bravery and resilience. Canada will not stop advocating for Iranians and their human rights."
Iran's suppression of nationwide protests since the death in custody of Mahsa Amini in September has drawn condemnation from international community with US and EU imposing sanctions on the regime.