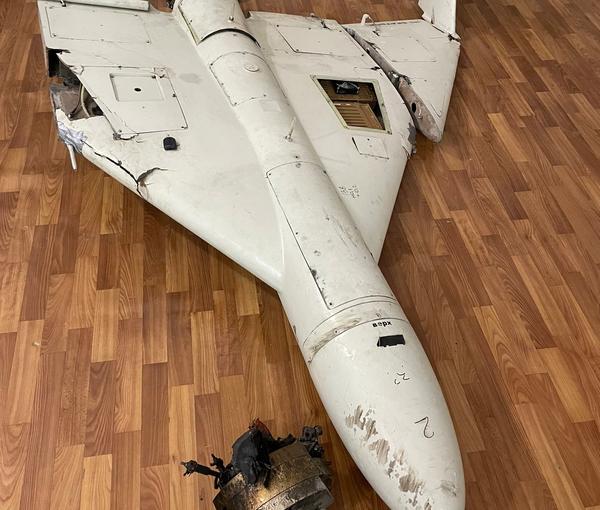 UK Sanctions Iranian Executives Over Drone Supply To Russia
The UK has sanctioned 92 individuals and entities over the Russian invasion of Ukraine, including export bans on items Kiev has found Moscow is using on the battlefield.
The new sanctions, which were announced to mark the one-year anniversary of the aggression in Ukraine, designated 80 people, including senior executives of Russian state-owned nuclear power company Rosatom as well as five senior Iranian executives of Qods Aviation Industry, a subsidiary company of Iran Aviation Industries Organization, which manufactures drones used in Ukraine. 
Foreign Secretary James Cleverly announced on Friday the new package of internationally coordinated sanctions and trade measures, including import bans on 140 goods such as iron and steel products processed in third countries. 
The statement by the Foreign Secretary said that the sanctions on Iranian officials demonstrates their commitment to continue to pressure third countries supplying Russia's military. 
Managing Director of Qods Aviation Industry Company Ghassem Damavandian, and some board members of the company, namely Vali Arlanizadeh, Reza Khaki, Majid-Reza Niyazi-Angili, and Hamidreza Sharifi-Tehrani, are the Iranians included in the new batch of sanctions. 
Earlier in February, Britain imposed sanctions on three Iranian judges, three members of Iran's Islamic Revolutionary Guard Corps and two regional governors. Those added to the sanctions list are subject to an asset freeze and travel ban. The list of sanctioned individuals includes IRGC members, such as the commander of provinces in which security forces have severely injured and killed children.