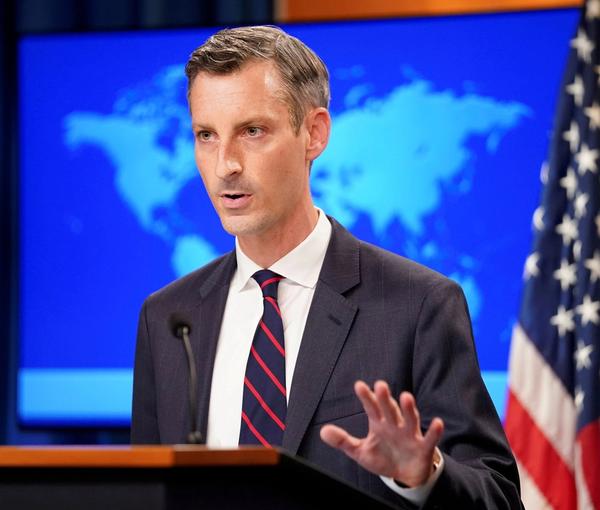 US Denies Asking Britain Not To List IRGC As Terror Group
The United States denied it is pressuring Britain not to list Iran's IRGC as a terrorist organization, as reported by The Telegraph on Wednesday.
State Department spokesperson Ned Price responding to a question by Iran International's reporter Samira Gharaei during his press briefing said, "We list the IRGC as a foreign terrorist organization, so the idea that we would be encouraging – actively encouraging other countries not to take an approach that we've taken doesn't ring true to me…," he said.
The Trump administration listed the IRGC as a terrorist group in 2019 after it withdrew from the 2015 nuclear deal and imposed 'maximum pressure' sanctions on the Islamic Republic.
Earlier Wednesday, The Telegraph reported, "Joe Biden's diplomats are pressing the UK Government not to formally declare Iran's Revolutionary Guard a terrorist group, despite the Home Office backing the move...The US State Department has argued that the UK can play a key role as interlocutors with Tehran which would be undercut by the designation, according to Whitehall insiders."
Many politicians in Europe have been urging the designation of Iran's Revolutionary Guard as a terror organization in the wake of bloody violence against protesters in Iran and IRGC's other malign activities.
European Union officials, however, have delayed the move arguing that such a decision must be backed by a legal determination of a European court.
British police advised Iran International last week to relocate its broadcast operations from London to Washington DC because of real threats by IRGC agents against its journalists.