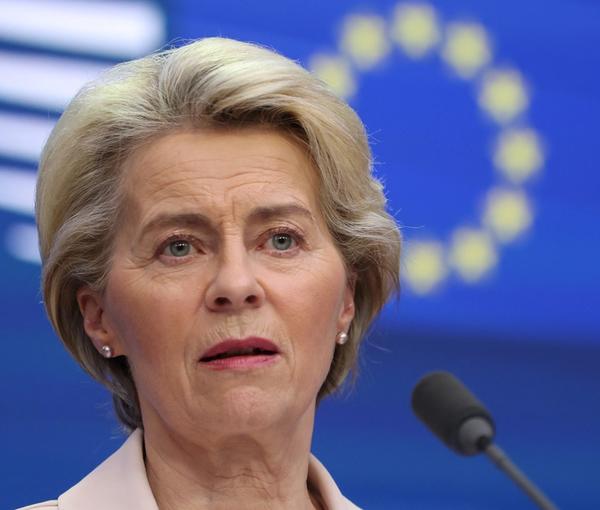 EU To Sanction Iran Entities Helping Russian War In Ukraine
European Commission President Ursula von der Leyen says the EU will propose sanctions targeting for the first time Iranian economic operators involved in the Russian war in Ukraine.
"For the first time we are also proposing to sanction Iranian entities including those linked to Iran's Revolutionary Guard," Von der Leyen told European lawmakers in Strasbourg on Wednesday.
Von der Leyen said the 10th package of sanctions, worth a total of 11 billion euros ($11.79 billion), would target new trade bans and technology export controls, including drones, helicopters and missiles.
Iran has been supplying Shahed kamikaze drones to Russia since mid-2022 that have been used in large numbers against Ukrainian infrastructure targets and also to swamp air defenses during massive Russian missile strikes.
At the same time, the brutal suppression of protesters in Iran has angered European politicians, who are contemplating to list the Revolutionary Guard as a terrorist organization.
There are also reports that the Islamic Republic might export ballistic missiles to Russia to make up for a shortfall Moscow faces as it has used hundreds in its stockpile against Ukraine.
Iran initially denied supplying drones to Russia, but as physical evidence of their use in Ukraine built up foreign minister Hossein Amir-Abdollahian admitted the transfer, claiming that drones were sent before the Ukraine war.
With reporting by Reuters