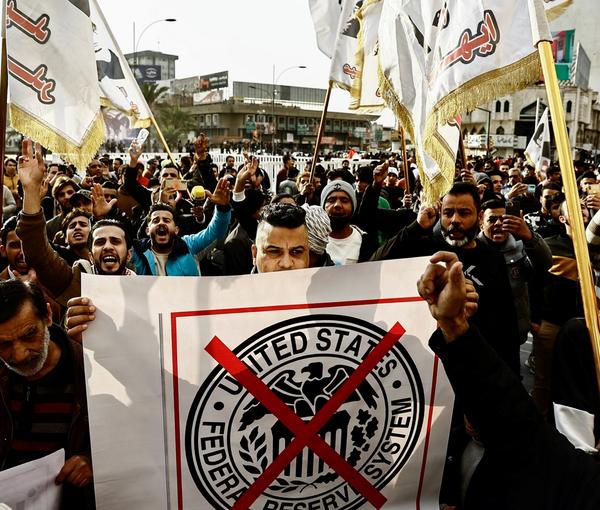 Iraqis Refuse To Sell USD To Travelers Due To US Sanctions: Ex-Official
The former secretary general of the Iran-Iraq chamber of commerce has confirmed that it is difficult to buy US dollars for travelers in Iraq due to US restrictions.
Mehdi Karami Pour told Shargh daily that he has been in Iraq last week and even had trouble getting a taxi.
A Shargh reporter also wrote on twitter that a number of Iranian travelers in Iraq said that due to the imposition of US restrictions on dollar transactions by Iraqi banks, exchange offices do not sell foreign currency to travelers.
Ali Shariati, a member of the Chamber of Commerce and a businessman, has also confirmed the news, saying that in Iraqi media Iran has been introduced as the main cause of inflation in the country and its dollar crisis.
According to reports many Iranian companies in Iraq do not have a clear identity and after Iraq joins the Financial Action Task Force (FATF) the activity of these firms would become even more difficult.
Washington has imposed new restrictions on dollar transfers to Iraq as the Arab country's banking officials believe there is widespread money laundering for the purpose of sending funds to Iran and Syria, both under US banking sanctions.
Iraq is now feeling the result, with an unprecedented drop in the value of its currency.
Hundreds of people demonstrated near the central bank headquarters in Baghdad to protest the devaluation of the Iraqi dinar against the dollar, which has triggered a rise in prices of imported consumer goods.