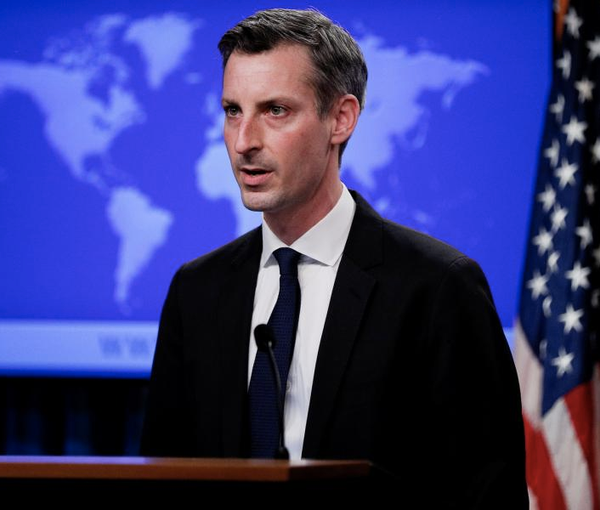 US Says Russia-Iran Military Ties Threat To Ukraine And Beyond
The United States is doing everything possible to counter the "burgeoning" military ties between Iran and Russia, the State Department spokesperson said Monday.
In response to a question by Iran International's correspondent Samira Gharaei about a report on Monday that Iran has supplied new drones to Russia, Ned Price said that the US has been warning about this expanding "two way" relationship since last year.
Price reiterated that "we are taking action to do everything we can to counter this relationship and to counter the transfer of technology…we have exposed this linkage and we are continuing to galvanize countries around the world to maintain focus on this."
He went to characterize the alliance between Moscow and Tehran as a "profound threat to the people of Ukraine but also a security relationship that has the potential to be a threat way beyond."
Asked about Iranian opposition leaders coming together and potentially forming a council to counter the Islamic Republic, Price said the United States cannot make decisions for Iranians but it is eager to listen to both those inside the country and activists in the diaspora, and will continue to hear a wide spectrum of voices.
Price also confirmed that US Special Envoy for Iran Robert Malley was heading a delegation that has arrived in Saudi Arabia to hold discussions with Gulf Cooperation Council countries on air and missile defense, challenges presented by Iran and issues of counter terrorism.
Elsewhere, Price warned about the dangers posed by Iran's nuclear advances and its export of terrorism, in the context of US Chinese areas of cooperation.