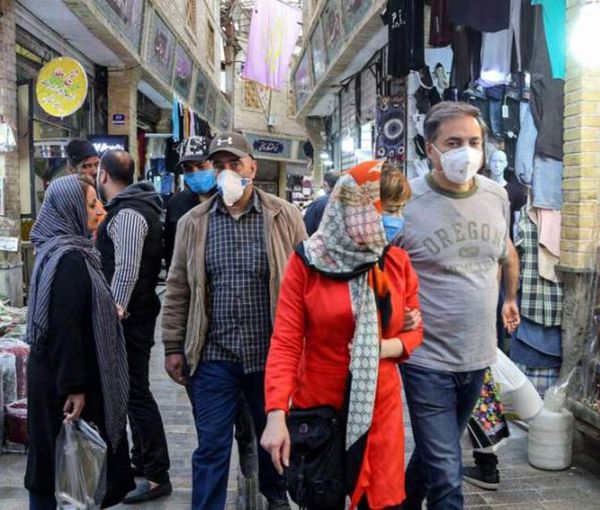 Iran Bases New Budget On Huge Tax Increase, Improbable Oil Income
Iran's new budget will raise taxes by 59 percent in the new Iranian year starting March, a staggering burden on its people amid high inflation and growing poverty.
The total tax revenues planned in the draft budget will surpass $20 billion based on the current rate of exchange. In Iranian currency, however, this is a staggering 8.3 quadrillion rials – that is with 15 zeros.
Local media and experts point out that most of the tax will be collected from ordinary citizens and private businesses, as the gigantic government and semi-public sector enjoys a variety of tax exemptions.
Despite the huge tax bill for the people, the government budget will still have 50-percent deficit, due to a chaotic downturn in the economy mainly triggered by US sanctions on its oil exports and international banking.
The 59-percent jump in planned tax collection means that taxpayers have to pay at least 10 percent more than the estimated 50-percent annual inflation rate.
While the hardliner government wants to collect more taxes, it has increased appropriations for inefficient state-sector companies by 40 percent, and for military and police forces, prisons, as well as propaganda outfits.
In the current Iranian calendar year, the government also increased taxes but has not been able to meet its tax revenue goals. Partial estimates put the amount of actual taxes collected in the early months of the year at about 60 percent of budget projections.
There also other unrealistic revenue projections in the draft bill. The new budget is based on 1.4 million barrels of oil exports per day, while currently Iran exports less than one million barrels a day. With US sanctions in place, it is not clear how Tehran plans to increase exports by almost 50 percent.
The discrepancy between reality and budget estimates gets even more interesting as the government expects to sell each barrel of oil for $85. This would mean more than $43 billion in oil revenues from March 2023 to March 2024.
However, Iran sells its oil clandestinely mostly to China with hefty discounts, estimated at less than $40 per barrel. Current average crude prices are around $80 and with a mild recession expected in 2023, prices would likely not increase substantially.
Agreement with the United States over its nuclear program can lift the sanctions and only in that case Iran can sell around 1.5 million barrels a day, but a deal seems much more unlikely now than a year ago when talks were still taking place in Vienna to revive an earlier nuclear accord known as the JCPOA.
Formal negotiations ended in March 2022 after the Russian invasion of Ukraine and the last attempts by the European Union to broker a deal fell apart in September.
Iranian commentators and experts regard the current budget as unrealistic and the high taxes as cruel for a population whose purchasing power has declined dramatically since 2018 when Washington abandoned the JCPOA and imposed sanctions.
The Iranian currency rial has lost its value by more than tenfold in five years, making imports of food and other essential necessities equally expensive for consumers.
Amir Hossein Mahmoudi, an investment expert in Tehran told Aftab News website on Monday that "The new budget is at least 40-percent higher than the current one and the deficit stands at around 50 percent." He added that this sort of a budget "will not send positive pulses to the capital market and