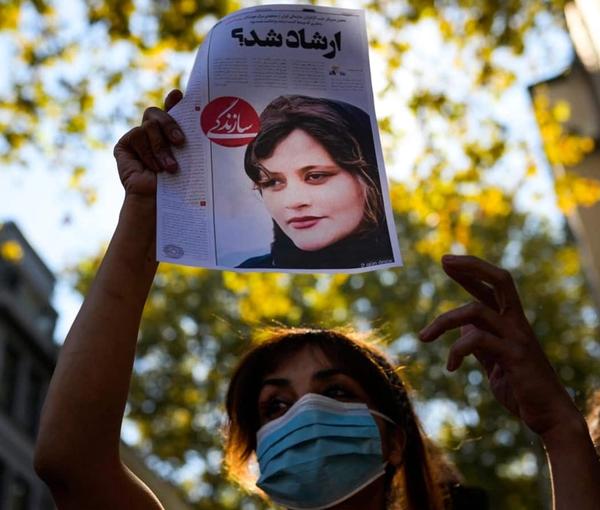 Iran's Hardliner Press Deny Rape Of Two Female Protesters By IRGC Forces
Media affiliated with hardliners in Iran have been outraged by Iran International's report on Wednesday about security agents raping two detained young women.
Tasnim news agency, affiliated to the Revolutionary Guard, quoted a report by the conservative Farhikhtegan daily, which addressed the assault, denying the rape charge.
A letter leaked by a hacktivist group to Iran International on Wednesday revealed details about the rape of two female protesters, aged 18 and 23, by IRGC agents.
Farhikhtegan rejected Iran International's report saying the document was "manipulated and fake".
The paper claimed on its Telegram channel Thursday that "if the military forces commit a crime, they will be dealt with in the judicial organization of the armed forces. Other departments of the judicial system are neither competent nor involved to enter the case."
This comes as the text of the document shows the case went to the judiciary because the victims complained and it states that the case was sent to "relevant bodies", but the prosecutor's office has requested that the case be closed.
The daily, however, rejected numerous reports about rape in prisons, including the rape of Armita Abbasi, alleging that no rape had taken place in the prisons of the Islamic Republic during the protests.
Alireza Sadeqi and Alireza Hosseini are two IRGC agents referred to in the letter that admitted to raping the two women, with Sadeqi acknowledging that they detained them near a gas station while on a mission in in western Tehran.