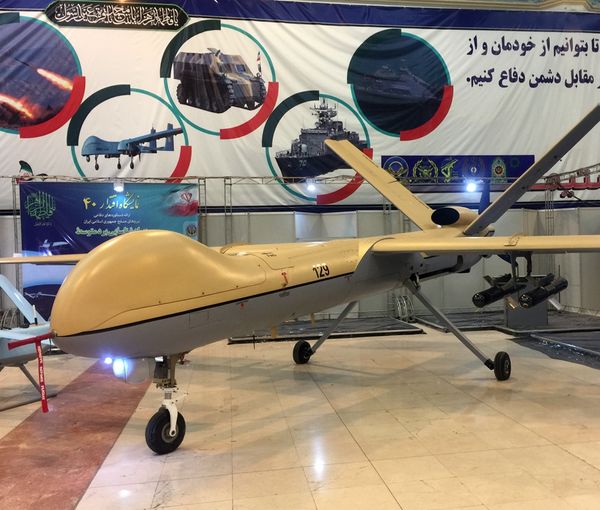 US Sanctions Executives Of Iranian Drone Maker
The United States on Friday imposed sanctions on the board of directors of Iranian drone maker Paravar Pars, as a measure against Iran supplying drones to Russia.
The US Treasury Department said the Iranian drones made by the company were being used by Moscow to attack Ukraine's critical infrastructure.
In a statement, the Treasury Department's Office of Foreign Assets Control (OFAC) announced it has designated eight senior executives of Paravar Pars.
"Iranian entities continue to produce UAVs (unmanned aerial vehicles) for Iran's IRGC and military. More broadly, Iran is supplying UAVs for Russia's combat operations to target critical infrastructure in Ukraine," said Brian Nelson, the US Treasury's top sanctions official.
The drone maker was previously sanctioned by the United States and the European Union for making drones for Iran's Islamic Revolutionary Guard Corps Aerospace Force.
The name of Alireza Tangsiri, the Commander of the IRGC Navy, could be seen in the list of targeted people.
The forward base ship IRIS MAKRAN (MAKRAN), an oil tanker that was repurposed for naval operations and maintains UAV launch capabilities, as well as the naval frigate IRIS DENA (DENA) are included in the list.
As a result of Friday's action, all property and interests in property of those individuals that are in the United States or in the possession or control of US persons must be blocked and reported to OFAC, the Treasury Department noted.
People that engage in transactions with the individuals designated on Friday may themselves be exposed to sanctions, the department added.