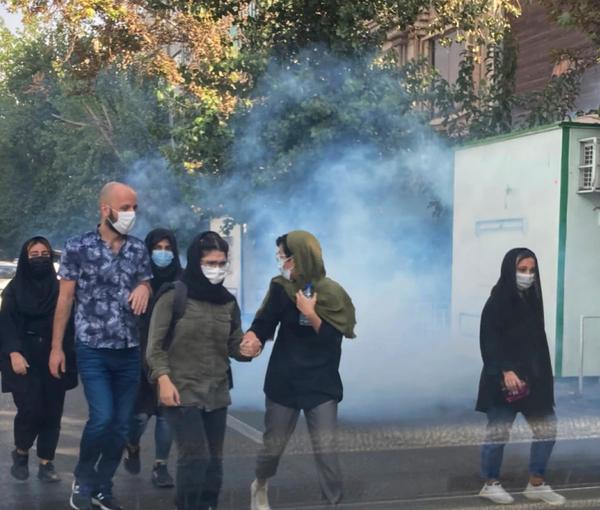 Australia Joins US, EU In Imposing More Sanctions On Iranian Officials
Australia has imposed new sanctions on Iranian security officials, following a series of sanctions by the United States and the European Union in recent weeks.
Australia on Tuesday sanctioned 16 individuals and one entity involved in the deadly suppression of antigovernment protests and supply of kamikaze drones to Russia used against Ukraine's infrastructure.
The sanctions apply to travel bans and asset freezes on the targeted people for their role in "serious abused of human rights in Iran," including the army's commander-in-chief Abdolrahim Mousavi and key figures in the Basij militia of the Revolutionary Guard.
"The [Iran] listings cover serious violations or serious abuses of the right to life and the right not to be subjected to torture or to cruel, inhuman or degrading treatment or punishment," the Australian government said Tuesday.
The United States also on Tuesday added seven Iranian entities to its trade blacklist for producing drones that Russia uses to attack Ukraine, the Department of Commerce said.
The United States and the European Union slapped a series of sanctions on Iranian officials and entities on January 23, citing human rights violations and the supply of drones to Russia.
The Australian parliament is scheduled to publish a report of its inquiry on the situation of human rights in Iran on Wednesday.
Iran has come under Western pressure since October for using widespread violence against protesters. So far, security forces have killed more than 500 citizens, seriously injured hundreds and arrested close to 19,000 people.