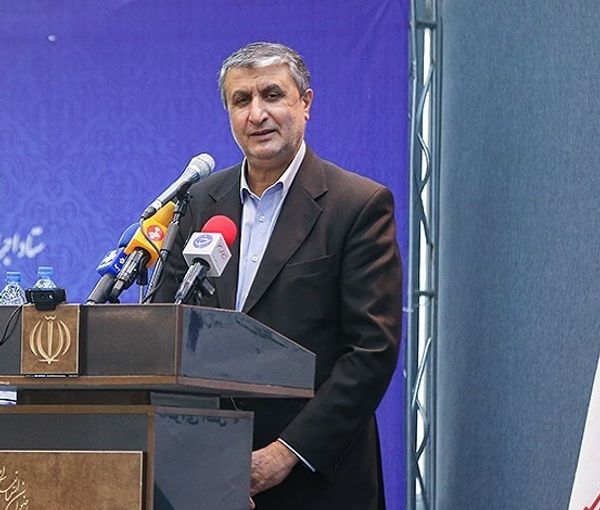 Iran Dismisses IAEA's Report On Undeclared Changes To Uranium Enrichment Setup
Iran's Atomic Energy Organization has dismissed a report by the UN nuclear watchdog on an undeclared change to uranium enriching equipment at its Fordow plant.
Iranian state media quoted Mohammad Eslami, the chief the Atomic Energy Organization of Iran, on Wednesday saying the IAEA report was "incorrect" and "disappointing".
Claiming that the agency's reports "about no country except Iran are immediately published in the media", Eslami added "The agency inspector's take after his visit to Fordow was incorrect, but he immediately reported it to the agency."
The UN nuclear watchdog criticized Iran on Wednesday for making an undeclared change to two clusters of advanced machines enriching uranium to up to 60% purity.
The International Atomic Energy Agency found that the interconnection between the two clusters of centrifuges changed during an unannounced inspection on January 21 at the Fordow Fuel enrichment Plant (FFEP), a site dug into a mountain where inspectors are stepping up checks after Iran said it would dramatically expand enrichment.
In a public statement summarizing that confidential report, the IAEA said its chief Rafael Grossi "is concerned that Iran implemented a substantial change in the design information of FFEP in relation to the production of high-enriched uranium without informing the Agency in advance."
"This is inconsistent with Iran's obligations under its Safeguards Agreement and undermines the Agency's ability to adjust the safeguards approach for FFEP and implement effective safeguards measures at this facility."