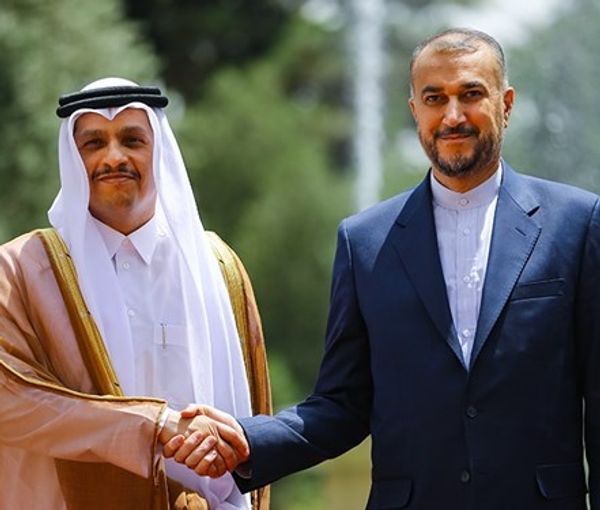 Iran Says It Received Message About Nuclear Talks Through Qatar
Iran's foreign minister claims Tehran has received messages through Qatar from world powers that are party to the 2015 nuclear deal known as the JCPOA.
Hossein Amir-Abdollahian, who was speaking at a joint press conference with his Qatari counterpart Mohammed bin Abdulrahman bin Jassim Al Thani on Sunday in Tehran, did not provide further details, but the Qatari top diplomat said that the message was from the US.
"Qatar has been always passing on messages about the return of the JCPOA parties to their commitments. Today, we received JCPOA-related messages from the Qatari side," Amir-Abdollahian stated, referring to the 2015 nuclear deal, known as the Joint Comprehensive Plan of Action.
Meanwhile, the Iranian news agencies quoted the Qatari official as saying that "the Americans gave us a message to convey to Iran, which is related to the issue of the agreement, although it may not be directly related to it."
Qatari foreign minister also urged all parties to return to the agreement.
Talks to revive the JCPOA reached a deadlock last September after 18 months of negotiations.
These statements come as US officials have repeatedly stated that their focus is not on the JCPOA negotiations any longer, but Washington is rather focused on the Islamic Republic's suppression of its people and Tehran's military support for Russia in the invasion of Ukraine.
The European parties to the JCPOA have also expressed a similar view, with Germany saying that "Berlin's main focus is on supporting the protest movement in Iran."