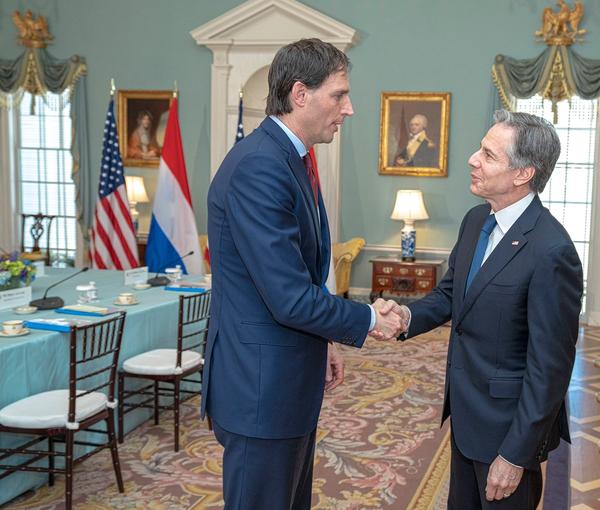 Netherlands Voices Support For Listing IRGC As Terror Group
As the European Council is set to decide about European Parliament's call to list Iran's Revolutionary Guard as a terror group, the Netherlands has already expressed its support. 
Dutch Foreign Minister Wopke Hoekstra said in a tweet on Thursday that "The Netherlands is strongly in favour of listing the IRGC as an entity, a step that requires the joint commitment of EU member states."
He added that he held talks with High Representative of the EU for Foreign Affairs and Security Policy Josep Borrell about Russia and Iran. 
"We also addressed the grave human rights violations in Iran," he said, noting that "We need to continue to sanction those responsible." 
Hoekstra also said he will also hold talks with German Foreign Minister Annalena Baerbock to address this issue at the upcoming EU Foreign Affairs Council. 
The Dutch foreign minister also held talks with US Special Envoy for Iran Robert Malley. "Productive meeting with Foreign Minister Hoekstra. We discussed our common steps to confront Iran's human rights abuses and counter its provision of weapons to Russia for use in its brutal war of aggression against Ukraine," Malley said. 
Although the European Parliament overwhelmingly passed the non-binding resolution on January 19, it cannot decide to designate the IRGC, which is an issue within the purview of the EU Council, comprised of ministers of each EU country. If the resolution garners enough support, it is then upon the national governments of the EU member states to make the final decision. The listing of the IRGC must have a unanimous vote by all 27 EU members in the EU Council.