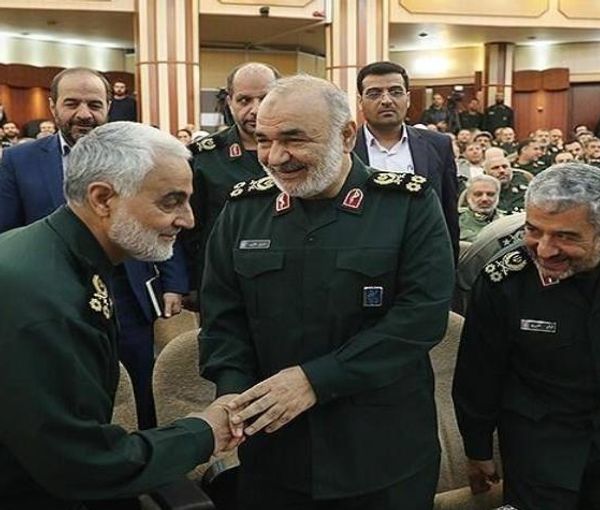 Germany Confirms More Sanctions On Iran Guards On EU Agenda
The German foreign ministry confirmed Friday that a plan to sanction more members of Iran's Revolutionary Guard will be on the agenda at EU foreign ministers meeting on Monday.
Two sources told Reuters Thursday that the European Union will add 37 individual entries to its sanctions against Iran on Monday as the bloc is working on listing Tehran's Revolutionary Guards (IRGC) as a terrorist organization.
"We will adopt the fourth package of sanctions against Iran on Monday, and we believe we should already start working on the fifth one to list IRGC as a terrorist organization," said one of the sources, an EU diplomat.
Both sources said 37 new names would be blacklisted for human rights violations when the bloc's foreign ministers meet on Monday. The sanctions would mean the IRGC members would not be allowed to travel to the EU and any assets they hold in Europe would be frozen.
The EU diplomat added, however, that the IRGC would not be sanctioned as an organization - yet.
"If you do this, it has to be legally sound and that is being discussed right now. But it won't be ready for Monday."
The European Parliament Thursday overwhelmingly approved a resolution asking the EU to list the IRGC as a terrorist group.
The EU's chief executive, European Commission President Ursula von der Leyen, earlier this week backed the listing of the IRGC as a terrorist organization in response to what she said was the trampling of fundamental human rights in the Islamic republic.